In this age of globalization, working with a professional translation services company is a non-negotiable option for global industries.
And when it comes to one of the most in-demand languages for translation, Spanish holds a top spot. It is, after all, poised to be one of the top languages of the future. A 2012 U.S. CensusBy Pew Research Centerestimated that the US will have the most number of Spanish speakers in the world by year
2050. Currently, it is spoken by almost half a billion people around the world, specifically in 44 countries where it is a primary or secondary language. Online, it is the second most used language, with over 80 million using the Hispanic language on Facebook.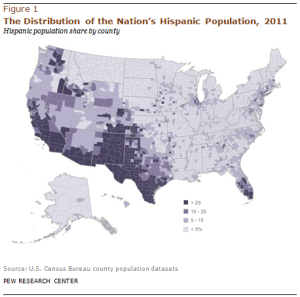 Given these, it is easy to understand why Spanish document translation is almost a mandatory process in many companies and industries around the world.
Here are three of those industries.
Legal. Whether it's a legal contract, a last will and testament, or immigration documents, among others, the legal profession is one of the top industries that require professional Spanish document translation The smallest error can drastically affect a legal procedure so working with a proven reliable professional is a must for law firms.
In an industry where miscommunication can spell the difference between life and death, Spanish document translation is definitely a vital service. Medical translation is often used for hospital manuals and for translating medical terms, diseases or medicine instructions.
Spanish document translation for this industry is often in the form of website translation. For HR practitioners, employee manuals are also often translated especially if the company is global and employs people of various nationalities.
According to Alfonso Martinez, general manager of California-based The Spanish Group, it is important to check the background of the Spanish document translation service provider before engaging with them. "Ask questions. Look for credentials. It is not enough that they just know Spanish. When it comes to translation, what's most important is knowing how to juggle that language with a second one, and knowing the nuances of each language," he said.
A good criterion, Martinez adds, is when a Spanish document translation service provider is focused only on the Hispanic language. He explained, "This helps ensure better quality output. In a translation services company that boasts of translating dozens of languages, you can be fairly certain that a lot of multi-tasking is involved, and this can affect the quality of the translation."
---
Lorenzo Saavedra is a San Francisco-based Colombian writer. He has a degree in Journalism and Economics from the University of Miami where he graduated with Latin honors. He is fluent in Spanish, English, Italian, and also speaks "some Arabic."
During his time in the university, he wrote about Cuban-American population and relations, and the incorporation of Cuban-Americans into mainstream American society.
Lorenzo juggles his time between working as a freelance writer and travelling which is also a source of inspiration for many of his works. His favorite topics are politics and social issues, literary and film criticism, and business.
Lorenzo enjoys going to the beach and learning about new languages.
Reference:
http://www.middleburyinteractive.com/blogs/post/spanish-is-the-language-of-the-future