For entrepreneurs targeting a global market, immigration applicants, or international organization aspirants, getting a good translation is a necessary step towards achieving their goals.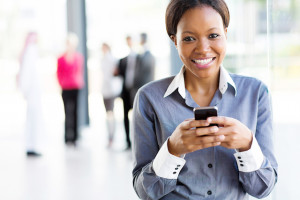 The service rates for professional translation normally vary depending on the scope of work and the quality of the translation service provider's work.
Here is an overview of some legal translation service rates online.
| | | |
| --- | --- | --- |
| | TYPE OF SERVICE | RATE |
| Company A | Legal Translations | 0.18¢/word |
| Company B | Legal Translations | 0.12¢/word |
| Company C | Legal Translations | 0.12¢/word for a 2000-plus file |
| Company D | Legal Translations | 0.10¢/word |
| The Spanish Group | Legal Translations | 0.10¢/word |
According to Alfonso Martinez, general manager at The Spanish Group, good quality and professional translation is an investment but it does not necessarily mean that it has to be expensive. "With professional translation, you have highly skilled and trained people working on the job so you have a quality guarantee. That's what you pay for. People who need professional translation services should look beyond the service rates to see if they are getting the best value for their money," he said.
Aside from comparing translation service rates, clients should ensure that their translator's outputs have a guarantee of acceptance from major government agencies such as the USCIS. In the case of Spanish translations, it is also ideal to work with a company that specializes in Spanish so that the work is more focused.
Martinez added, "The Hispanic language alone is a complex family of languages. It has its own nuances that sometimes, even a native speaker will find challenging to translate into another language. A company focused on Spanish can ensure that whatever documents needs to be translated is done so accurately down to the last punctuation mark."
At The Spanish Group, the standard rate for translation services is 0.10¢/word (or $25 per page), with a turnaround time of less than 24 hours for projects that are less than three pages. The group also offers a price match guarantee for any certified Spanish translation services.
Investing in a good translation services provider can help expedite a crucial process or cause major delays. Read more about it here.
---
Lorenzo Saavedra is a San Francisco-based Colombian writer. He has a degree in Journalism and Economics from the University of Miami where he graduated with Latin honors. He is fluent in Spanish, English, Italian, and also speaks "some Arabic."
During his time in the university, he wrote about Cuban-American population and relations, and the incorporation of Cuban-Americans into mainstream American society.
Lorenzo juggles his time between working as a freelance writer and travelling which is also a source of inspiration for many of his works. His favorite topics are politics and social issues, literary and film criticism, and business.
Lorenzo enjoys going to the beach and learning about new languages.