In our last blog post, we gave you a brief summary of the immigration steps to the US when applying as a professional.
Today, we'll share some guidelines when applying for an immigration visa as a spouse.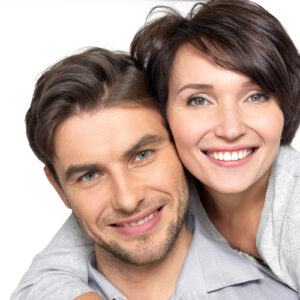 First things first: Who is considered a spouse?
According to the US Department of State website, a spouse is a "legally wedded husband or wife." For purposes of US immigration, the term "spouse" does not apply to a domestic partner but in countries where common-law marriages occur, a common-law spouse may qualify. (In cases of polygamy, only the first spouse may qualify.)
A US citizen may also bring a fiancé to the US using a non-immigrant visa. We will discuss this in the next post.
If you pass the accepted definition of a spouse, then you may proceed with the following steps.
File a Petition for Alien Relative. This should be filed by the US citizen petitioning for his/her spouse. The petitioner must be at least 18 years of age, and must hold principal residence in the US.
Pay fees and submit required documentation. The US Citizenship and Immigration Services (USCIS) approves the petition, and sends it to the National Visa Center (NVC). NVC will assign a case number and begin the pre-processing. Appropriate fees must be settled, and necessary immigrant visa documents must be submitted. Required documents include Affidavit of Support, application forms and civil documents such as passport, birth certificate, marriage certificate, and police certificate, among others.
Attend interview. The applicant will be required to obtain a medical examination before the scheduled interview. During the interview, the applicant must bring his/her passport, and any other required documents that have not been submitted to NVC.
As in other immigration processes, validity of documents is vital. There have been many cases of immigrant applications derailed or denied because of small documentary errors that could have been easily prevented. This is especially true for translated documents.
"Like we always say, entrust your immigration documents only to a certified professional," Roberto Martinez, The Spanish Group marketing director said. "Always check if your translator is capable of providing USCIS certified translation. You do not get this kind of certification from just anyone who fluently speaks the language. This is why you should only work with certified professionals."
The Spanish Group is a California-based certified Spanish translation services provider which specializes in civil documents such as Mexican birth certificate translation and other types of Spanish document translation.
Martinez added, "Consider your certified translator as an investment towards your bigger goal. If you invest in quality service, you get topnotch output. There are many steps towards an immigration visa and getting a professional translation for your civil documents will really go a long way in making the process more seamless."
Lorenzo Saavedra is a San Francisco-based Colombian writer. He has a degree in Journalism and Economics from the University of Miami where he graduated with Latin honors. He is fluent in Spanish, English, Italian, and also speaks "some Arabic."
During his time in the university, he wrote about Cuban-American population and relations, and the incorporation of Cuban-Americans into mainstream American society.
Lorenzo juggles his time between working as a freelance writer and travelling which is also a source of inspiration for many of his works. His favorite topics are politics and social issues, literary and film criticism, and business.
Lorenzo enjoys going to the beach and learning about new languages.