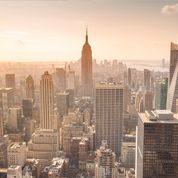 What You Need to Know to Get Started
Immigrating, by its nature, is not simple or easy. Uprooting your life to move to a new country while navigating the complex requirements of international law, can quickly become a stressful and nerve-racking process. On top of the general complexities, the U.S. immigration process is far from the simplest on the globe.
To help those wondering how to start the immigration process, or simply wanting to learn more, we have put together this simple primer on the subject. This article will guide you through the essential requirements and steps to take when looking to navigate the U.S. legal immigration process successfully.
Table of Contents
S. Immigration Basics

The Immigration and Nationality Act
The Main Methods For Immigrating to the United States
Requirements to Immigrate
Costs and Fees
How to Start the Immigration Process

S. Immigration Process Steps and the Permanent Resident Card
Common Immigration Questions
Important Links and Resources
U.S. Immigration Basics
Before you dive into the U.S. immigration process, you should first understand the laws and acts currently defining it.
The Immigration and Nationality Act
The body of law that dictates the current U.S. immigration policy is referred to as The Immigration and Nationality Act (INA).
Under the INA, the United States grants 675,000 permanent immigrant visas a year. There is no limit to the number of immediate family members (children, spouse, parents) who can receive immigrant visas.
"Each year, the president is required to consult with Congress and set an annual number of refugees to be admitted to the United States through the U.S. Refugee Resettlement Process." -USCIS.gov
The Main Methods For Immigrating to the United States
The hundreds of thousands of Visas granted each year are spread out amongst a number of categories, but the majority of Visas each year are either:
Family-Based: For those who have a family member who is already a citizen of permanent residence.
Employment-based: Typically, when one is hired to come and work for a U.S. company.
Per-Country Ceilings and Diversity Visa Lottery Program: This program allows those from nations with low immigration rates to the U.S. to partake in an annual drawing for a Visa.
Requirements to Immigrate
Those seeking to immigrate with the help of family members make up the vast majority of cases (and employment-based immigration typically has the support of the sponsoring company), so we will focus on the needs for a family-based Visa here. If you would like more information on all of the requirements and Visa categories, the American Immigration Council provides a fantastic resource that is easy to navigate.
In order to immigrate utilizing a family connection, you will need:
A U.S. citizen or LPR sponsor who will petition on your behalf and is a close family member.

Spouses, unmarried minor children, and parents.
Siblings have a limited number of slots each year.

Meet the minimum income requirements.

The income requirement will change depending on the sponsor's area of residence, but a required annual income of roughly $17,000 - $25,000 is to be expected for a spouse to immigrate.

Submit to a medical exam and required vaccinations.
Clean criminal record.
Those looking to immigrate using the diversity Visa program must have an equivalent high-school education or be a working professional (a job requiring two-years or more of education). A computer will randomly select applicants based on geographical locations, with more going to regions with less yearly immigration to the U.S.
Costs and Fees
The final costs and fees you will pay will depend on how long the process takes, and how many third-parties (immigration lawyers, doctors, translators) were required to get you through the process. You can expect to be paying at least $1,200 in the base fees.
How to Start the Immigration Process
Now that you have a handle on what the U.S. legal immigration process entails, it's time to learn how to start the immigration process for yourself.
So what is the immigration process, and how do you begin?
In order to begin, a U.S. citizen or lawful permanent resident who is petitioning on your behalf will file a Form I-130, Petition for Alien Relative, with USCIS (for work-based visas, the hiring company will be filing a different set of forms and petitions).
Submission of these forms can be done digitally.
Once your case is approved, it will then move on to the National Visa Center for the next steps in the process.
U.S. Immigration Process Steps and the Permanent Resident Card
Once a sponsor files an immigration petition on your behalf, and it is approved, you can begin to apply for your immigrant visa. You will be applying and conducting your interviews through the nearest U.S. consulate.
Determine your eligibility.
Fill out Form I-485 - Application to Register Permanent Residence.
Have all necessary documents translated into English by professional translators.
Get your medical examination.
Submit all supporting documents and fees to USCIS.
Have an interview about your application.
Receive a decision on your application.
Once admitted into the country you will be a lawful permanent resident and will receive your Green Card in the mail a short time later.
Lawful Permanent Resident & the "Green Card"
A lawful permanent resident (LPR) in the United States has successfully gone through the U.S. legal immigration process and arrived in the country. An LPR is a foreign national permitted to live and work in the United States. LPR status gives one certain rights and is also the first step in the full naturalization process should you so desire.
The permanent resident card is commonly referred to as one's Green Card. The permanent resident card demonstrates that the holder is a lawful permanent resident in the United States, Any renewals or replacements of your permanent residence card is handled through USCIS.
Your Green Card or Permanent Resident Card is good for ten years from the time that it was given to you. Once you have under a year left, you should begin the renewal process.
Common Immigration Questions
How Long is the Immigration Process?
It is hard to say precisely how long the immigration process will take since the times involved can vary drastically from case to case and depending on the backlog for your country. For most, one and a half to three years is standard though some cases have gone on for much longer.
How Many Immigration Applications are Filed Each Year?
According to USCIS data, in 2019, they received: Over 300,000 family applications, 2.2 million employment authorization applications, and over 600,000 applications across other Visa categories and permits.
USCIS granted nearly 600,000 people lawful permanent resident status in 2019 and processed over 40 million cases through E-Verify.
What If You are Already in the United States?
If you are already living in the United States but do not have LPR or citizen status, do not apply for an Immigrant Visa. Instead, you will go through a similar process called an adjustment of status.
This process will still require someone to sponsor you, and you will need to go through the same medical examinations and interviews. In the end, if you are approved, you will also receive a Green Card and gain LPR status.
What is a One Step Immigration Process?
The One Step Immigration Process, which is actually a One-step adjustment, refers to when an opening becomes available for an immediate adjustment of a Visa (such as a student or tourist Visa) into permanent resident status. It is for those wanting a green card who are already legally living in the U.S.
You apply for "Application to Register Permanent Residence or Adjust Status" on Form I-485 concurrent with a spouse or close family member (who must already be a U.S. citizen) put in Form I-130 "Petition for Alien Relative."
Helpful Links and Resources
Visit uscis.gov/coronavirus for Covid-19 related immigration updates.