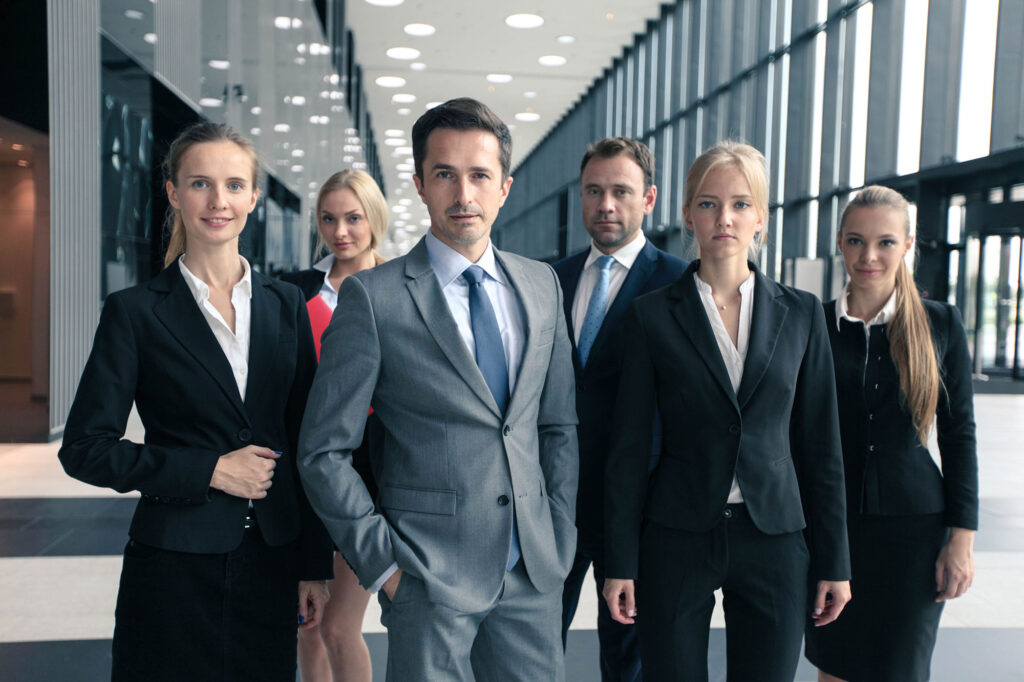 Every year our world becomes more interconnected. More people than ever before in history are working and living across national borders, and we are seeing ever-larger amounts of immigration, emigration, dual citizenship requests, and a myriad of other legal documentation that shows economies and cultures are going global.
While geographical borders have become less relevant, the legal boundaries we have erected between one another have become more obvious.
While so much international movement of people and businesses is a good thing for economies and the quality-of-life of millions, it also presents a tremendous legal and documentation challenge. In an effort to streamline these needs, Apostille laws were put into place by a number of countries.
While Apostille laws are anything but simple, they are easier to understand and accomplish than the requirements that came before. In this article, we will take a brief look at the creation of current Apostille laws, what they mean for you, and how you can go about meeting these laws and requirements today.
For those needing apostille and translations services, The Spanish Group is a highly recommended and internationally recognized certified translation service specializing in getting you exactly what you need. From translation to notarization to apostille. Start today!
What is an Apostille?
Simply put, an Apostille is a certification attached by an official of one country that lets the receiving country know the document has been certified and ratified. The idea is that this allows the receiving government to forgo many of their routine examinations and oversight checks on the document that would slow down the process and take up valuable working hours. In the end, this results in a faster and more streamlined process for standard international paperwork.
"Apostilles authenticate the seals & signatures on public documents such as birth certificates, court orders, or any other document issued by a public authority, for them to be recognized in foreign countries that are members of the 1961 Hague Convention Treaty." -U.S. Department of State.
Nearly any official document translated and notarized to be accepted by a foreign government will require an apostille certification. If the country in question was not a member of the 1961 Hague Convention Treaty, you would need to get into direct contact with the Secretary of State of that country to figure out their unique requirements.
What Was the 1961 Hague Convention Treaty?
In times past, figuring out the various unique legal requirements of multiple nations was difficult. The confusion not only slowed down the processing times, but also led to widespread fraud that was hard to detect. In response, Apostille laws were agreed upon by a large number of countries and signed at a Hague convention in 1961.
Current apostille laws only apply to countries that have signed and ratified the 1961 Hague Apostille Convention.
The Hague Conference on Private International Law (HCCH) was first convened by Tobias Asser in 1893 and has since gone on to become an incredibly important tool in international politics and law. Agreements include measures for helping to return abducted children across borders, the transference of court evidence, international child support, and a number of other vital issues.
The Hague Convention relevant to this article is The Hague Convention Abolishing the Requirement of Legalisation for Foreign Public Documents, commonly referred to simply as the Apostille Treaty or the Apostille Convention. This treaty was signed in 1961 and currently applies to over 115 countries (a full list of member countries is contained at the end of this article). This convention set a standard process for legal documents from one country to be recognized in another. It is used all over the globe, including in the United States and the entire European Union.
How do I Get an Apostilled Document?
The precise process will be different depending on the country you are in. Generally speaking, you will get your document translated (if necessary) and then notarized. After that, you send the document to the Secretary of State's office or Notary commissioning agency to get it apostilled (notaries can't provide apostilles themselves).
For example, suppose someone from the U.S. was planning to get married to someone in Mexico. In that case, they will make sure that each piece of required paperwork will have a certified translation attached, and a government representative has notarized it. They will then need to get an apostille stamp to authenticate for the receiving country.
This process will look something like this in the United States:
Complete Department of State's Apostille and Notarial Certificate Request Form.
Send the document to be authenticated.
Insert a self-addressed stamped envelope or prepaid airbill with a return address.
Mail your application, documentation, and payment to your State's proper apostille authority.*
*For example, In Florida, this is the Division of Corporations' Apostille Section.
These are all services that The Spanish Group is able to provide for you quickly and efficiently. The Spanish Group is an internationally recognized certified translation service specializing in getting you exactly what you need from translation to notarization to apostille.
Do I Need to Get Apostille Translation Services?
Now that we understand the relevant terms, we can simply say that If you attempt to use an official document from one nation in another nation that was a signer of the 1961 Hague Treaty, you will need to apostille your documents. However, do we need to translate these documents as well?
While an apostilles document should be all you need to get it accepted in another country who joined the treaty, the truth is that many nations have laws that require foreign documents to be translated into the official language of the receiving government. These laws and regulations can often contradict one another, but it is standard to assume foreign officials and agencies will err on the side of safety and require the translations. We always recommend having an apostille certificate translated and attached to the submitted papers, just in case.
Take the time to look into the policies and requirements for the country you are submitting documents to. You need to know exactly what is required of you to avoid long delays and possible denials. The Spanish Group specialists are happy to help you figure out precisely what services you need.
Those who need apostille and translations services should contact professional organizations like The Spanish Group, who are specializing in international paperwork and language barriers. From translation to notarization to apostille, they can handle it all.
List of the 1961 Apostille Convention Members:
These are the following countries where Apostille laws are utilized, accepted, and expected.
Albania
Andorra
Antigua and Barbuda
Argentina
Armenia
Australia
Austria
Azerbaijan
Bahamas
Bahrain
Barbados
Belarus
Belgium
Belize
Bolivia
Bosnia and Herzegovina
Botswana
Brazil
Brunei Darussalam
Bulgaria
Burundi
Cabo Verde
Chile
China, People's Republic of
Colombia
Cook Islands
Costa Rica
Croatia
Cyprus
Czech Republic
Denmark
Dominica
Dominican Republic
Ecuador
El Salvador
Estonia
Eswatini
Fiji
Finland
France
Georgia
Germany
Greece
Grenada
Guatemala
Guyana
Honduras
Hungary
Iceland
India
Ireland
Israel
Italy
Japan
Kazakhstan
Korea, Republic of
Kosovo
Kyrgyzstan
Latvia
Lesotho
Liberia
Liechtenstein
Lithuania
Luxembourg
Malawi
Malta
Marshall Islands
Mauritius
Mexico
Monaco
Mongolia
Montenegro
Morocco
Namibia
Netherlands
New Zealand
Nicaragua
Niue
Norway
Oman
Palau
Panama
Saint Lucia
Saint Vincent and the
Grenadines
Samoa
San Marino
Sao Tome and Principe
Serbia
Seychelles
Slovakia
Slovenia
South Africa
Spain
Suriname
Sweden
Switzerland
Tajikistan
Tonga
Trinidad and Tobago
Tunisia
Turkey
Ukraine
United Kingdom of Great
Britain and Northern
Ireland
United States of America
Uruguay
Uzbekistan
Vanuatu
Venezuela
Paraguay
Peru
Philippines
Poland
Portugal
Republic of Moldova
Republic of North
Macedonia
Romania
Russian Federation
Saint Kitts and Nevis
For those needing apostille and translations services, The Spanish Group is a highly recommended and internationally recognized certified translation service specializing in getting you exactly what you need. From translation to notarization to apostille. Start today!