More often than not, you do not realize the value of your birth certificate until government offices and private organizations start asking for it to process various applications.
Aside from certifying your official existence in this world, your birth certificate is your ticket to accessing various social services and private privileges.
Here is a rundown of instances and places where you'll need your birth certificate.
Passport Application. Whether it is for a first time application or for renewal, a birth certificate is mandatory to get a passport.
Baptism. For Catholics, baptism is a compulsory sacrament for infants. The church will require parents to present a birth certificate, among other requirements, before administering this to their children.
Getting a social security number. In the U.S., getting a social security number is just as important as having a birth certificate. However, the latter is a prerequisite to the former. If your birth certificate is registered late, your social security number issuance may also be delayed because the birth certificate information will still need to be verified.
Driver's license application and voter registration. These processes require proof of identity like your birth certificate.
Inheritance claims. In the absence of a will, the birth of certificate can be used as proof that the person is next-of-kin.
Citizenship/Right of residency. A certified birth certificate is the primary evidence in claiming citizenship and right of residency. In some cases, a certified birth certificate translation may be needed especially when dealing with another country.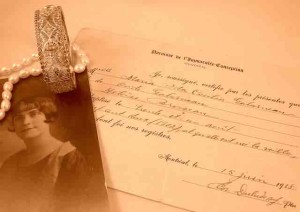 A certified birth certificate translation may also be needed for applications to international universities or for visa applications. For this kind of service, it is always best to work with a professional translator to avoid errors, big or small, that can delay processes.
According to Alfonso Martinez, general manager at California-based The Spanish Group, certified birth certificate translation requires professional translators who know how to translate details such as numbers and even punctuation. "Just because birth certificates do not have large blocks of text does it mean that it's easy and anybody can do a certified birth certificate translation," he said. "Track record is important in choosing a professional translator. In our case, The Spanish Group has a 100 percent acceptance rate acceptance in all major organizations, schools and government offices, including the U.S. Citizenship and Immigration Services."
He added, "The most important thing to remember is this: When you need certified birth certificate translation for purpose, always go to a professional so you get expert and reliable output."
---
Lorenzo Saavedra is a San Francisco-based Colombian writer. He has a degree in Journalism and Economics from the University of Miami where he graduated with Latin honors. He is fluent in Spanish, English, Italian, and also speaks "some Arabic."
During his time in the university, he wrote about Cuban-American population and relations, and the incorporation of Cuban-Americans into mainstream American society.
Lorenzo juggles his time between working as a freelance writer and travelling which is also a source of inspiration for many of his works. His favorite topics are politics and social issues, literary and film criticism, and business.
Lorenzo enjoys going to the beach and learning about new languages.