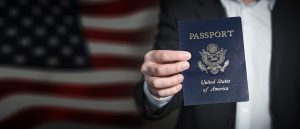 El gobierno de Donald Trump continúa con las medidas para modificar las leyes de inmigración. Las medidas que se vienen tomando tienen que ver con las promesas del actual presidente durante la campaña electoral y su necesidad de cumplir con lo prometido. Durante el último tiempo, se han incrementado las acciones contra personas que se encuentran indocumentadas en el país. Sin embargo, las personas más perseguidas son aquellas con antecedentes penales. Según un libro publicado por Random House Mondadori, existen modificaciones que tienen que ver con la deportación de inmigrantes que se encuentran viviendo en Estados Unidos. Un hecho que preocupa a todos los que no poseen los papeles en regla o que están haciendo los trámites para establecerse definitivamente en Estados Unidos.
Por otro lado, existen denuncias que aseguran que, al hacer operativos policiales, se suelen detener a personas que no tienen la documentación en regla, sin importar cuáles sean sus antecedentes o su conducta en general. Si esto es totalmente cierto o no, es una alerta y debe tenerse en cuenta para regularizar la situación. Es posible que una persona trabajadora y honesta también sea víctima de una deportación por el simple hecho de no haber cumplido con alguna norma, ya sea por omisión, ignorancia o falta de información. Es por eso que The Spanish Group, Traducciones de Certificados de Nacimiento Mexicanos, está siempre atento a los cambios que puedan afectar a los inmigrantes latinoamericanos y se preocupa por tu bienestar. Es por esta razón que te ofrece toda la información disponible y de actualidad.
Algunas De Las Nuevas Medidas Para Inmigrantes
Las personas que tienen altas probabilidades de ser deportadas y corren riesgo ante las autoridades estadounidenses son las siguientes:
Aquellas que hayan declarado haber sido condenados por delitos.
Las que hayan sido acusadas por delitos, sin importar si el proceso de migración fue resuelto ante la USCIS.
Las que hubiesen cometido actos que constituyan delitos penales imputables.
Las que hayan incurrido en fraude o tergiversación deliberada relacionado con asuntos oficiales o frente a organismos gubernamentales.
Las que hayan abusado de programas relacionados con beneficios públicos.
Las indocumentadas que no hayan cumplido con las leyes de deportación.
Aquellas que representen un riesgo para la seguridad nacional.
Las personas que hayan cometido faltas como automovilistas.
Aquellas que no tengan vigente su permiso DACA.
Qué Hacer Ante El Riesgo
Para evitar todo tipo de inconveniente con las autoridades es importante tener en cuenta varias cosas. En primer lugar, es indispensable tener toda la documentación al día y en regla. Si aún no cuentas con los documentos definitivos, debes asegurarte de contar con los comprobantes que garantizan que el trámite está en curso. En segundo lugar, siempre es recomendable consultar y estar en contacto con expertos en el tema, como abogados, servicios de traducción, entre otros. Por último, te brindamos algunos consejos que seguramente te ayudarán a transitar el proceso de adaptación en el nuevo país y evitarán que atravieses por momentos difíciles.
Aprende el idioma lo antes posible para poder comunicarte correctamente con las personas nativas de Estados Unidos.
Capacítate en algún oficio para tener más herramientas para defenderte.
Conoce las normas legales, tus derechos y tus obligaciones a la perfección.
Consulta sitios con datos útiles y las últimas noticias, como The Spanish Group, para estar informado acerca de todo lo que está ocurriendo con la comunidad latina en Estados Unidos.