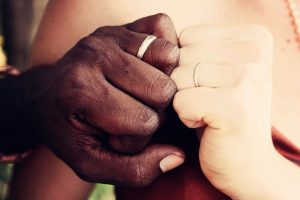 Over the last couple of blogs we have been telling you about the different types of Visas. But up to this point we have only spoken about non-immigrant Visas such as those for student's or people who wish to visit the United States. Well, this time we want to talk about a couple of types of Immigrant Visas and what is required to begin the process of obtaining one. I have often thought that one of the greatest dreams of many people around the world, which has been proven by so many over the last century, is to immigrate to the United States for a variety of reasons and purposes, many of which have to do with Religious or Political Freedom, or the chance to have a higher standard of living.
There are many types of immigrant Visas which are destined for the use of many future immigrants, and we will be informing you about just a few today so you can begin to get an idea of the lengthy process which is involved when you begin your immigration process. I often remember watching Television as a young man and often viewing the commonly repeated plot where an immigrant marries a citizen from the United States to obtain his/her green card or citizenship. I always wondered how true this was and usually just wrote if off to bad TV, but on further investigation I have come to discover that it is possible to get married to a citizen to obtain your entry to the United States and subsequent Immigrant Visa. As you will now see there are several categories.
Spouse of a US Citizen IRI, CRI
The first thing which needs to be established is what type of Spouse you are. The correct definition of a Spouse is someone who is legally married either as a husband or wife. Common Law Spouses can also be eligible for a Visa depending on the country where their common-law marriage took place.
First Step to Obtain an Immigrant Visa: File a Petition
If you are interested in this type of Visa because of your particular situation, you must first File a Petition for an Alien Relative, or the Form I-30 which has to be filed with the Department of Homeland Security and Immigration Services (USCIS) so that your husband/wife can immigrate to the United States. Additional information on how to file can be found at the USCIS website. A Citizen of the United States may also file these petitions from a foreign country, but it would be a good idea to consult the same website before attempting this application.
United States Sponsor Minimum Age Requirement
If you are already married and want to be a Sponsor for your spouse abroad so that he/she may immigrate to the United States, you must be at least 18 years of age and have a domicile or permanent residence within the United States before you can sign the Affidavit of Support (Form I-864or I-864EZ), and this form serves as legal proof that you will be able to pay for your spouse's upkeep once they are admitted into the country. If you wish to be a Sponsor for a relative or other family member, this process also applies.
Filing as an LPR and then Becoming a Citizen of the United States
Upgrading the Petition:
If when you filed your petition originally you were only an LPR (Lawful Permanent Resident) and since then you have obtained your citizenship, it is necessary that you upgrade your petition from Family Second Preference (F2) to Immediate Relative (IR). This is probably one of the easiest operations you will have to do which will require that you send proof of citizenship to the National Visa Center (NVC). You should send:
A copy of the biodata page from your U.S. passport; or
A copy of your certificate of naturalization
NOTE:
 If you are now a U.S. Citizen and wish for your children to also immigrate, it is necessary to file separate petitions for each child under the Immediate Relative (IR) form. If you are only an LPR and wish that you children immigrate along with your spouse, under the (F2) form they are included in the petition for immigration.
Second Step – Payment of Fees, Affidavit of Support and Visa Application
Assuming the USCIS has approved your petition, it will then be sent to the NVC. Then the NVC assigns a case number to the petition and the petitioner is then instructed to complete a DS-261 Form which includes a Choice of Address and Agent. If you have an attorney to help you with the immigration process, the NVC will not require that you complete this form. Then the NVC will instruct either you or your representative to pay the fees. Once these fees have been paid, the NVC will require that the applicant or his representative present the necessary immigrant Visa documents which include:
Affidavit of Support
Application Forms
Civil Documents, etc.
There is also an entire list of fees to be paid which include:
Filing an Immigrant Petition for an Alien Relative, Form I-130 which is charged by USCIS.
Processing of an Immigrant Visa Application, Form DS-260.
Medical Examination and required vaccinations (done by an approved panel physician including the necessary vaccinations)
Additional Costs: Translations, Photocopies, fees for necessary documents such as passports, police certificates, birth certificates etc., and you may also want to remember the costs involved with your US Embassy or Consulate Visa Interview
This all has to happen before you are granted an Interview at the Consulate or Embassy in your country. You are going to be asked to follow a series of steps which may vary depending on the Embassy or Consulate where you file your application.
The next step is to schedule an Interview either at the Embassy or Consulate in your country of origin, but an important consideration is to remember that it is difficult to schedule an interview outside of your native country. Another good general rule to employ is to schedule early because wait times vary at different locations.
Documentation
Before you present yourself for your interview it is necessary that you support your immigration application with several documents which will all be considered by the Consulate or Embassy in your country before they grant you a Visa, such as:
A passport which is valid to travel to the United States which is valid six months beyond the time you wish to be in the US.
Affidavit of Support forms I-864, I-864A, I-864EZ, or I-864W depending on your own case.
Form DS-260, Immigrant Visa and Alien Registration Application.
Two (2) 2x2 photographs which are explained in the Photograph Section of the Form-260.
Civil Documents such as Birth and Marriage Certificates which are either the originals or Certified Copies, and any Translations for your interview, which you can get in The Spanish Group, Translation Services.
NOTE:
Being given an Interview is not a guarantee of an Immigrant Visa. The length of the Process may vary from country to country which sometimes is delayed due to inaccurate applications or misrepresentation in your statements. Also, the Support Affidavit is necessary to prove that your spouse can pay for your upkeep once you are granted a Visa and you enter the United States as an Immigrant. There are many variations in these types of Visas depending on your own particular case. Consult the Visa Application Pages or your Local Embassy or Consulate, or an Immigration Attorney for further information. Please continue reading our blogs for additional information.