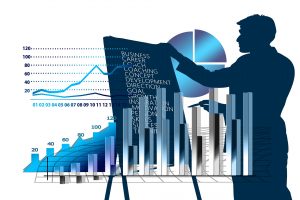 What is Market Research
Market research is a concept that falls within the scope of marketing and is an indispensable tool to achieve good results when launching a company or when wanting to solve existing problems. It is nothing more and nothing less than a necessary analysis for any company or enterprise. But why is it necessary?
It is important to have a diagnosis of all the factors that can influence the course of the business, including capabilities, weaknesses, resources, opportunities, strengths and threats. Carrying out this research allows you to establish parameters and obtain valuable information about the context in which a type of market is located. In this way, marketing decisions that offer a positive development in the short and long term can be made.
An Objective or Subjective Process?
According to Diego Espinosa Madrid's definition, market research is an objective and systematic process that allows the generation of information. Because it is a technique to finally generate a report, it is correct to say that the process must be generated in the most objective way possible.
However, it is interesting how the objective results and the final analysis are used to design strategic plans that subjectively influence customers, competitors and the market in general. The results of the plan must have a positive impact on the company and direct its actions towards satisfying customer needs, market knowledge, allowing the design of products and services that will last over time and gain the acceptance of the community, and much more. It is not by chance that this discipline has developed by integrating with other areas, such as sociology, communication, psychology, anthropology, economy and others.
What are the Benefits of Market Research
Steve Jobs once stated that he did not agree with the market research because, according to his belief, the customer does not know what he wants until he has it in his hands.
However, it is indisputable that market research can bring great benefits and expand the range of possibilities for a company. It never hurts to know where we stand, right? Here are some of the benefits of market research. There are probably many more to discover!
It allows to know better the demand of a product and to adapt it to it
It provides information on what (is best for the customer), how (to improve the product or service), where (will have better acceptance) and who (is the main consumer)
Salesperson performance can be improved and, as a result, have a positive impact on sales
It stimulates the staff of a company by providing them with full knowledge of the situation
It encourages company managers to reconsider their strategies
It clearly identifies who the potential consumers of the product or service are
It offers the possibility of designing or redesigning the image of the company
It allows to have another vision of the position of the company within the market and which will be the best strategies to achieve success
A market investigation may or may not be taken into account to advance in a business. However, we can assure you that such a study can never have a negative impact and that it is a very useful and beneficial tool. Then, once the research has been carried out, it is up to the person responsible to take action or not to modify the processes. Market research is a utility that always adds up in any context and offers an interesting and different view from the current one.