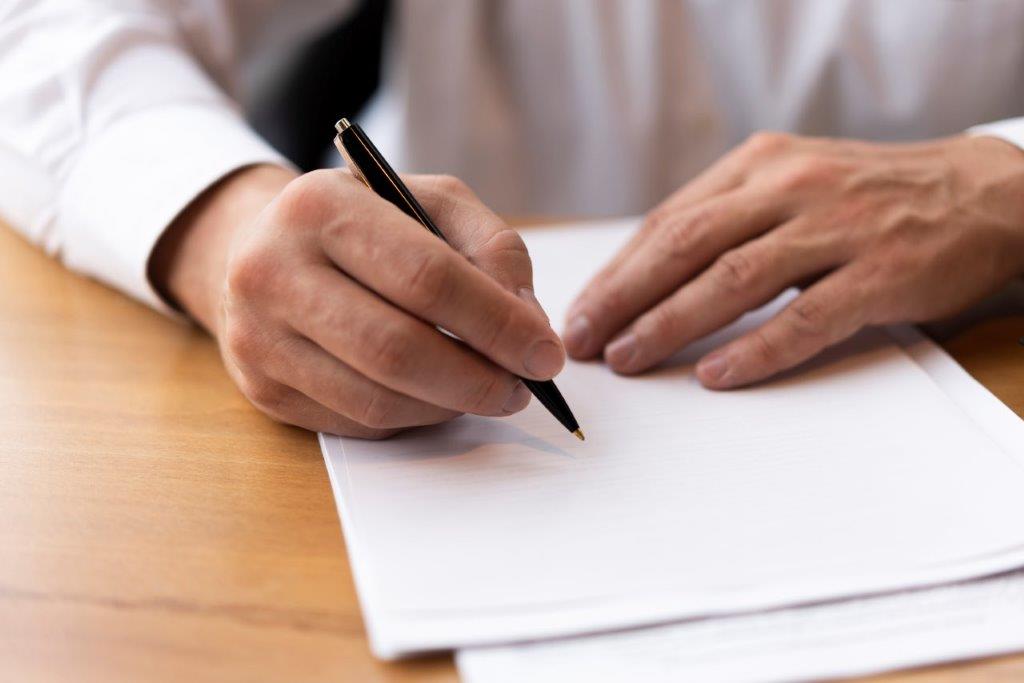 So you were told that you need a notarized translation. Does that mean you need a Notary Public? A translator? Some combination of both? Don't worry if you aren't sure precisely what a notarized translation is, most have no reason to look into it until it is required of them. Luckily, we are here to help you out.
In this article, we are going to cover the basics of notarized translation services, who does them, and why. By the end of this short piece, you should have a basic understanding of what a Notary Public is regarding translations and why you may need one. We will also include some links to trusted notarized translation services you can use today.
Notarized translation services today are easier to get than ever before. Online translation and notarizations are being offered by trusted and highly regarded translation professionals and only require a few clicks to get started. 
What is a Notarized Translation?
A notarized translation is a translation of a document, such as a birth certificate, that has been signed and sealed by a notary public.  So once a translator has finished a copy and signed off on its accuracy, the notary then signs off on the translator's identity.
The translator will sign an affidavit attesting to the accuracy of a translation, which is signed and sealed by a notary public. 
Signed, sealed, and containing the sworn oath and affidavit from the translator, a notarized translation is then able to be accepted by various official organizations.  Foreign diplomas, transcripts, and service records are commonly required to be translated and notarized before being submitted.
A notary public is required to notarize a translation. A Notary Public is appointed by state governments to act as an impartial witness for a variety of "non-contentious" legal matters, such as the signing of legal documents, to thwart fraud and malfeasance. The notary public is concerned primarily with verifying the identity of the translator when notarizing a translation.
U.S. Citizenship and Immigration Services (USCIS) used to require notarized translations and certified translations of submitted documents. Now USCIS only requires you to submit certified translations of supporting documents that were not created in English.
Understanding What a Notary Public is
As stated previously, a notary public of the common law is a public officer designated to act as a witness and verifier in various legal matters. While the exact definition and role will change job is mainly to: 
Give oaths.

Certify, by signature and seal, certain documents to give them credit and authenticity.

Perform certain official acts, chiefly in commercial matters, such as the protesting of notes and bills.
Typically speaking, the notary will verify the identities of those involved in a contract, or in this case, a translation, and complete and stamp any required document custodian notarization certificates.
So What Documents Need to be Notarized?
Notarized translations are most commonly required these days for education-based paperwork.  High-School transcripts, diplomas, and similar documents often need to be notarized.  
Other examples of what documents need to be notarized include:
Employment contracts,

Loan agreements,

Articles of incorporation.
What is a Certified Translation? Notarized Translation Vs. Certified Translation
While notarizing a translation is mainly focused on fulfilling legal requirements, certifying a translation deals more with verifying the accuracy.
So then what is a certified translation?
A certified translation is a translation that has with it a statement signed by the translator verifying the accuracy of the translation.  The translator is attaching their name and reputation to the translation via a signed affidavit. A certified translation is required for most legal matters, including USCIS submissions.
Certified translations shouldn't be confused with certified translators. Certified translators are translators who have been tested and certified by translation organizations. Certified translators are not necessarily required for a certified translation, but if you use one, you can rest easy knowing the translator certifying your document is highly skilled.
Common Questions Related to Notarized Translations
There are a lot of common questions regarding notarized translations. These are some of the most common. 
Where to Get Birth Certificate Translated And Notarized Near Me
Many are searching for "Where to get a birth certificate translated and notarized near me." Nowadays, the geographical location of a translation and notarization is no longer relevant.  Translation and notarization are often available in high-quality via online translation services.
What Does Notarized Mean?
 Many ask every day what the official notarized definition is. The official Merriam-Webster Definition of Notarization is to "Have (a document) legalized by a notary."
While the technical definition is relatively vague, we have more thoroughly covered this topic earlier in the article. Simply put, a notarized document is a document that has been verified by a designated official.
What Does Translation Mean?
 The official Merriam-Webster Definition of Translation is to take "words or text from one language into another."  A translation of a document will be a copy of that document, usually following specific guidelines, into another language.
Can I get a Document Notarized in Spanish?
This following refers mainly to getting a document notarized while in the United States. 
With the increasing rates of international businesses, schooling, and relationships, the requests for notaries to notarize documents that are not in English are growing rapidly. According to the National Notary Association (NNA), no state laws prohibit one from notarizing a document not in English. They do warn that if the Notary does not speak Spanish, they are at risk of notarizing a fraudulent document. The NNA suggests either getting a notary who speaks Spanish or getting the document translated.
It is important to note, however, that to submit documents to official organizations within the United States, you will almost always be required to submit an English language translation of any relevant international documents.
Conclusion
Understanding the nuances of international laws and legal matters can be a real headache. Hopefully, this short article will give you a better insight into what a notarized translation is and how you may go about getting one. Remember, it is easier than ever to get high-quality notarized translation services with only a few clicks. Visit The Spanish Group for the highest-rated notarized translation services available today.