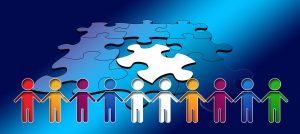 Over the last few weeks we have been publishing a blog series concerning the various types of Visas to the United States, and in that time, have covered different types of Visas which include both Non-Immigrant Visas as well as Immigrant Visas which obviously have different uses and applications for the various needs of people wishing to immigrate to the United States. If you have been following this series, by now you have probably noticed that a Non-Immigrant Visa is easier to obtain and the obvious reason for this is that they are all considered to be temporary visas for brief visits to the United States. While Immigrant visas have many more requirements and processes due to their permanent nature. In the following paragraphs we will be reporting about some of the more specialized non-immigrant visas.
J-1 Visas
As a rule, a person or citizen from a foreign country must obtain a visa before entering the United States. The J-1 Visa is a non-immigrant visa for people who have been approved to participate in exchange visitor programs in the United States. This category includes people visiting such as:
This is a program where the Au pair continues their education while living with an American family and experiencing family life in the United States. During this time living with this family the Au pair provides valuable childcare for the host family. The host family is considered to be both a host and an employer. There are several stipulations for this category both for the Au pair as well as for the Host family and they are as follows:
The Au pair must fulfill the following requirements:
They must be proficient in spoken English.
They must have a high school diploma or an equivalent.
They must be between 18 and 26 years of age.
They must be completely capable of participating in the program which is proven by the completion of a physical examination.
They will be interviewed in the English language by a representative from the organization who will file an interview report which will be presented to the host family.
The Au pair will have to successfully pass a background check including a school verification, references from three people who are not relatives and past one of employment, a criminal background verification or an equivalent personality profile.
Now, the benefits of this program for the Au pair are that this person is allowed to live with an American family in the United States for up to 12 months, which can be extended either 6, 9 or an additional 12 months. While this is happening they will receive up to 32 hours of child care training. They will also be providing up to 10 hours a day or 45 hours per week of child care. They are eligible to receive up to six hours of academic credits at accredited post-high school educational institutions. There is also a financial benefit of receiving up to $500 US towards the cost of required academic course work. The host family will also pay for room and board plus a compensation for the work of childcare.
The requirements for the host family under this program must also be met and they are as follows:
They must pay up to $500 US for the Au pair's required academic course work.
They must provide a suitable private room and three meals a day.
They must also be US citizens or legal permanent residents who are fluent in the English language.
They also have to pay a weekly salary which is based on the selected program.
The Au pair must be given one complete weekend off per month (Friday evening to Monday morning).
The Au pair must have the possibility to enroll and attend an accredited post-high school institution to complete their educational requirement.
The Au pair is also eligible for a paid vacation of 2 weeks for every 12 months worked which will be pro-rated for possible extension periods.
And both the Au pair and the host family are required to sign an agreement which details the obligations of both parties.
So, as you can see, this can be a valuable option and program for both the Host family as well as for the Au pair because of its symbiotic nature.
Another option under this category are Camp Counselors who are considered to be Specialists or people as camp counselors which is a valuable way for young people from other countries to share their own culture with American youth. But as expected it has its own set of requirements and stipulations.
The participants will have to be proficient enough in English to supervise and interact with American youngsters.
These young people are considered to be post-high school students, a youth worker, teacher or an individual with specialized skills, and they must be at least 18 years of age.
The employers in this program must also fulfill some requirements which are:
To provide pay and benefits, which are equal to those offered to their American counterparts.
They also have to be sure to not include program members as Staff – included but not limited to administrative personnel, cooks or laborers such as dishwashers or janitors.
There is also a Short Term Scholar Program for professors, research scholars and other people from educational fields who wish to travel to the United States on short-term visits to conduct or attend lectures, to observe or act as consultants at academic institutions, libraries, museums or research facilities where they can demonstrate their specialized skills. The basic requirement for these short-term scholars is:
They must be a Professor, research scholar or someone with a similar educational background or experience.
They are only allowed to remain in the United States for a period of 6 months without the possibility of extensions.
But there are also benefits for the participants of this program in that they are permitted to become involved in research projects, teaching or conducting lectures in several educational environments within the United States. The sponsors under this program have some requirements which also must be met, which are:
To screen the qualified applicants.
To monitor the participants while they are in the United States and to help with any problem that may happen.
They must also make sure that the participants are fulfilling their obligations under this program.
They must also assure that the participants are involved in cross cultural programs where they can learn more about the United States and its people.
The sponsors are also required to maintain a SEVIS registry.
Health insurance must also be considered for the participants or their dependents if any.
And finally, the sponsors must make sure that these participants have the financial means to participate in the program while they are in the United States.
So, as you can see, these are just 3 of the valuable options under the J-1 Visa which cover 3 different scenarios, which are beneficial to both the participants as well as for their sponsors, and there are more categories under this visa which we will be talking about in future blogs, so please be sure to check back with The Spanish Group, Professional Spanish Translation, for more information.