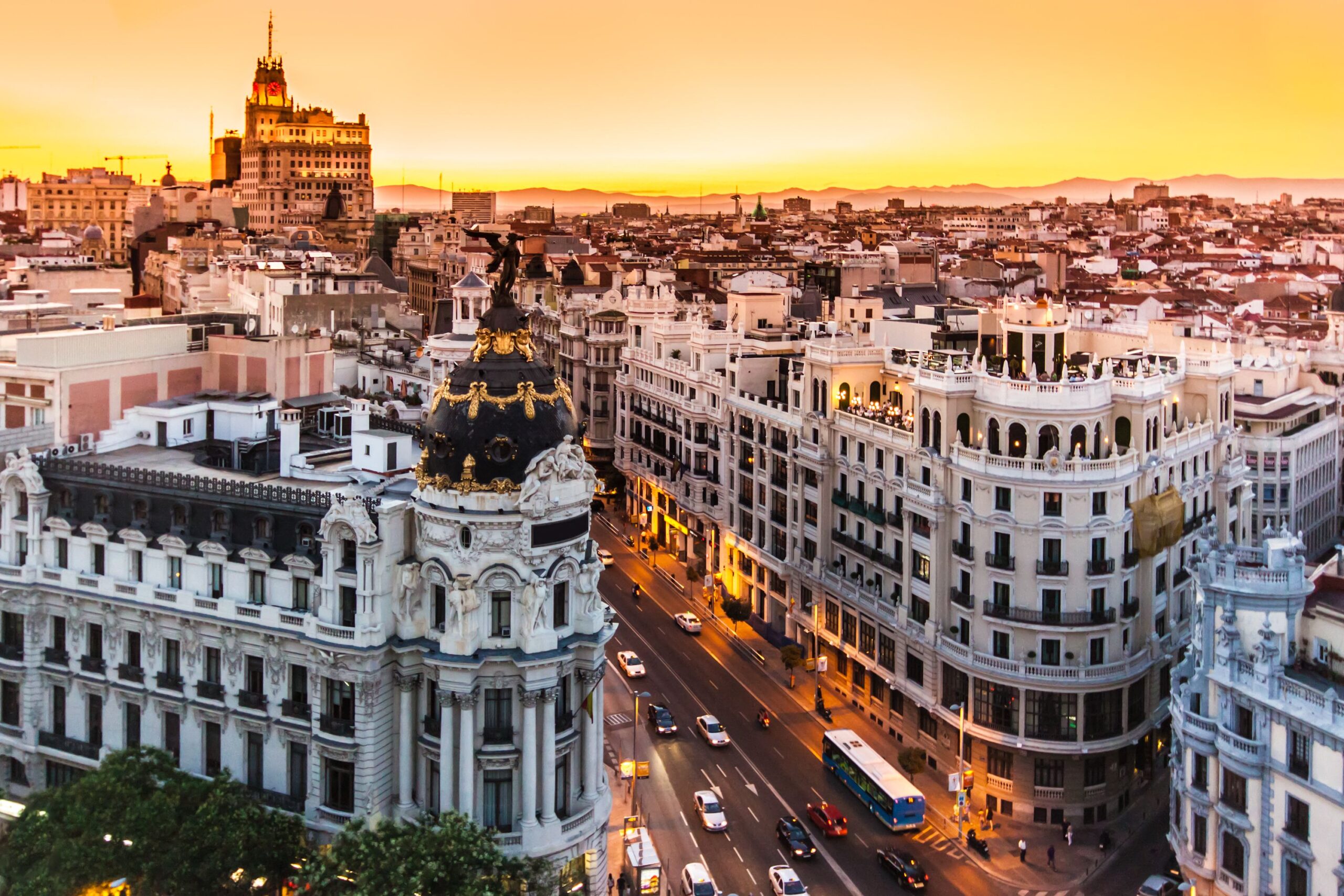 Legally retiring in Spain sounds like a dream, doesn't it? Beaches, wine, tapas... what more could you want? More than 5.5 million foreign nationals are now living in Spain, accounting for more than 12 percent of its population! Before you pack your bags, there are some general requirements you should consider and familiarize yourself with as a U.S. citizen. Find out by reading below!
Figuring Out the Right Visa
Some people choose to live solely through their tourist (short-stay) visa, border hopping every 90 days. This option can be tiresome, costly, and voids you of any benefits or rights within the country. The majority of expat retirees in Spain opt for a long-stay visa (visado nacional) in order to live full-time in the country with ease.
The long-stay visas are renewable annually and require retirees to spend at least 6 months a year within Spain to maintain the visa (unless they've opted for the investment visa, which removes this requirement). Contact your local Spanish embassy or consulate for the appropriate application forms and required documents. Need help translating your travel documents? Contract The Spanish Group for quick, affordable and 100% certified translations.
Additionally, you will need to prove that you are able to support yourself and any dependents living with you, without working in Spain. To do this, you'll have to show evidence of a monthly income (through pensions, investments, etc.) meeting a specific amount which can fluctuate depending on which city or region you choose to retire to in Spain.
Cost of Living
Spain is typically very affordable compared to other western European countries. You can pack your bags and retire in Spain for as little as $20,000-$25,000 annually. Also, luckily for retirees, Spain has low property taxes, which can save you quite a bit!
To offer some perspective, in Madrid, Spain's capital and most expensive city, a single person's monthly cost (without rent) is $773 USD. A meal at a casual restaurant will cost around $11 USD, while weekly groceries for two can cost under $30 USD.
In the city center, a one-bedroom apartment will average around $925 per month, while a three-bedroom in the city center will cost around $1,789 per month. Just living a few miles outside the city, the price can drop to $680 per month (one-bedroom) and $1,165 per month (three-bedroom).
In comparison, retiring in Spanish coastal areas can also be an affordable option rather than living in the city center. In Valencia, a one-bedroom city center apartment will cost around $650 USD per month, while the same apartment outside of the city center will cost $450 USD per month.
Finding Healthcare
Spain has a well-developed national healthcare system and grants national public healthcare to expats that meet certain qualifications, listed below:
Residents, employed or self-employed in Spain, who pay into social security

Under 26 years of age and studying in Spain

A state pensioner

Recently divorced or separated from a partner who is registered with social security
That said, some expat retirees may still opt for private healthcare programs.
Activities/ Culture
Siesta
Think of Spain, and the 'Spanish siesta' is probably one of the first things that come to mind. While not as prevalent in major cities like Barcelona and Madrid as they were at one period in time (before the emergence of the modern job market + air conditioning), the siesta is still a notable and storied aspect of Spanish life. In fact, Spaniards take siestas so seriously that there has even been a sleeping competition to honor the tradition!
So what is the siesta? The siesta is a break in the day - a break from work, school, whatever your daily responsibilities may be. During siesta time, the Spaniards (and you while you're living there!) nap, dine with friends, or just generally relax a bit. It's important to note that there are 2 different siesta times during the day - the siesta for businesses and shops, from 2PM-5PM - when most Spaniards opt to dine out with friends or dine in with family. After that, from 4PM-8PM is the siesta for restaurants. Since the restaurant staff can't exactly nap when everyone wants to come to get their tapas, they nap after.
Siestas are really just a facet of the happy, well-rounded Spanish lifestyle which focuses on family, friends, food, and generally enjoying oneself. Sounds pretty good, right? Siestas help Spanish citizens to avoid the worst of the midday heat, dine al fresco with friends or family, limit working hours, get in a quick nap, and (most importantly for the nightlife lovers) get in some rest for the long night ahead.
Bullfights
Bullfighting is a practice that is deeply rooted in the historic Spanish tradition. However, at present, public opinion is against the continuation of this practice as well as bull runs, due to the rights of the animals that are made to participate therein. However, we thought it important to mention these events for their historical significance.
Spanish-style bullfighting is the most common form of bullfighting and is popular in Spain, Portugal, Southern France and parts of Latin America. In Spain, bullfighting is seen as a cultural event, where a torero (bullfighter) dances around a bull, sometimes attempting to grasp a certain object from him. However, in other parts of the world, bullfighting can be much more violent, with the purpose of immobilising or even killing the bull involved.
In Spain, bullfighting is still quite popular, and   toreros are as popular as American football stars. Although this is still a very popular attraction for tourists and Spanish citizens alike, we hope that you consider the ethics of this practice before you take part in it (even as a spectator), and will allow you to make that decision for yourself.
Food - Top 3 Dishes Your Taste Buds Can't Miss
While there are no shortage of things to do and see in Spain - bullfights, mountains and beaches, world-renowned art museums and incredible culture - you'd be remiss if you didn't also sample the diverse and delicious Spanish food. From huge spreads of classic Spanish dishes to mouth-watering tapas, here's a few you won't want to miss.
Paella
Akin to the Spanish siesta, Paella is probably the first Spanish dish that comes to mind. It's positively iconic, and rightly so. Paella is a succulent rice & seafood dish, often made with shrimp, clams, and mussels, and sometimes mixed with other types of meats as well. This is our top pick!
Tortilla De Patatas
Another legendary Spanish dish is the Tortilla De Patatas. Although it has the word tortilla in it, this dish is nothing like the Mexican tortilla. Tortilla De Patatas, also called Tortilla Española, is a very thick potato omelette, served by the slice. There are infinite variations and add-ins here, so test a few out (in the name of research, of course!) to find your new favorite Spanish siesta snack!
Jamón Ibérico + Tapas
One of the tastiest tapa choices around is Jamón Ibérico. You'll see this delicious snack pretty much everywhere in Spain, as the gigantic dried pork legs hanging in the windows of shops, bars, and restaurants. Served in deliciously thin strips (much thinner than bacon, more like prosciutto thickness), you can sample Jamón Ibérico on its own, or with some of the artisan cheese varieties available all over Spain. Sample daily with a glass of rioja (Spanish wine - both red and white varieties available).
Weather and Climate
Spain is loved for its diverse terrains and climates! It is largely a mountainous country, with its highest peak being Mulhacén in Sierra Nevada, on the Iberian Peninsula. The climate of the country vastly varies and can be categorized into three regions.
First, the Mediterranean area is known for its hot and dry summers, and cool or mild wet winters mainly on the Iberian peninsula. The next region is its oceanic region, which is located in the north side of the country, comprised of the Basque, Asturias, and Navarre regions. Regular snowfall in the winter months can be expected. The last region is semi-arid, which is found in the southeastern part of the country including eastern Andalusia and Valencia. It has a dry season that extends beyond the end of summer.
It's no surprise that so many international retirees head to Spain! Homes are affordable, their healthcare system is strong, and there are diverse regions to explore. Best of luck with your retirement!
Links: