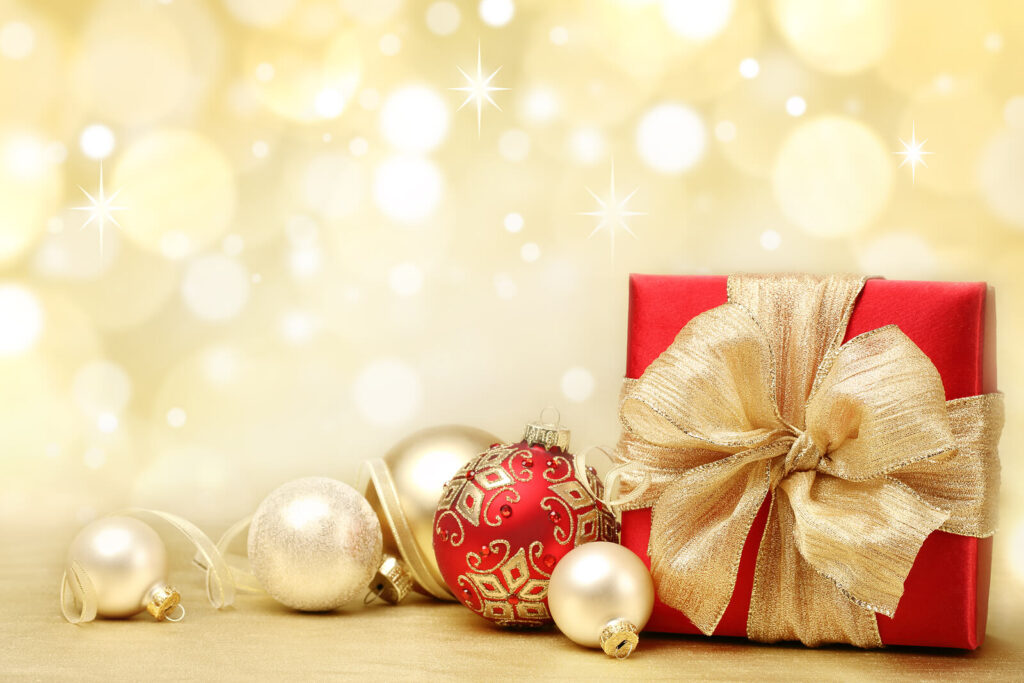 The Spanish speaking countries of Latin America and Europe have a deep and rich cultural heritage that involves a number of holidays and celebrations. Perhaps the most important, and the most looked forward to each year, is that of Christmas.
Throughout Spain and Latin America, millions of people come together to spend time with family, sing songs, eat delicious food, and even dress-up to reenact important stories and tales for Christmas. In this article, we will take a look at Hispanic Christmas traditions across the globe and how Spanish speakers everywhere find ways to celebrate throughout the holiday season.
In This Article:
Magical Spanish Christmas Traditions
Spanish speaking countries have had a long history with the Catholic Church. Many of the countries throughout Latin America and Spain have developed unique ways of celebrating key Catholic themes. These themes include nativity scenes and midnight mass -even posadas and pinatas have Latin cultural Catholic roots and are commonplace during the holidays. At the same time, many Mesoamerican traditions have also found their way into these celebrations and given them even more unique cultural flare and importance.
What we have today is an utterly unique combination of traditions, religions, and culture that developed differently in each locale. This makes Christmas in Spanish speaking countries a celebration, unlike anything else on earth.
Nacimientos (Nativity Scenes)
Nativity scenes, known as Nacimientos, are found everywhere in Spain and Latin America and are visual depictions of the story of Jesus's birth. There is a considerable variation in how these scenes are displayed, typically with handmade or ceramic figurines, but there are also life-size scenes with real actors in Spain. Entire towns with hundreds of actors, such as the holiday event in Buitrago de Lozoya in Madrid, are unique and unforgettable.
In the Nativity scene of Cabezón de Pisuerga, they transform an area of town into a historical depiction of Bethlehem, complete with blacksmiths, washerwomen, and more. Bàscara has a large event as well, with hundreds of townspeople participating.
In Latin America, families will put up the nacimientos a couple of weeks before Christmas and will often invite over friends, family, and even a local priest to bless the display. Food will be served, and carols may be sung. Sometimes the presentations can take up entire sections of a room and can become quite elaborate.
La Misa Del Gallo  (Mass of the Rooster)
The midnight mass on Christmas Eve is prevalent throughout the Catholic world, especially in Latin America and Spain. The majority of worshippers in Spain go to the "Mass of the Rooster" (as in the rooster that crowed the night Jesus arrived). Either just before or after the Mass, the main holiday meal will be enjoyed with family and friends.
Posadas ("The Inns")
Las Posadas is a festival that you can find celebrated in Mexico, Puerto Rico, Guatemala, Cuba, Spain, and elsewhere. The festival is meant to commemorate when Mary and Joseph travelled and searched for a place to give birth to Jesus. Las Posadas refers to a shelter or place to stay, and the traditions in some countries include carolers going from home to home and singing. In other countries, it turns into a parade where you will regularly see reenactors riding donkeys and playing instruments.
This holiday is a novenario, an ancient tradition of devotional prayers repeated for nine days that has evolved and is now most often adhered to in Latin America just before Christmas; usually December 16 until the 24th.
Piñatas
The Pinatas were originally introduced to Mexico for religious purposes and was derived from the Italian pignatta (though some debate the official origin may be Chinese). At the same time, Aztec traditions for the birthday of Huitzilopochtli had games with blindfolded players breaking clay pots with bats to earn prizes.
Las Posadas were introduced into the Mexican culture along with the piñatas, both as a way to Christianize the Huitzilopochtli celebrations. 
While much of the religious symbolism is gone (such as the person with the stick representing faith, and the participant being turned thirty-three times for each year of Christ's life) the tradition of hitting piñatas has remained a fun and memorable part of the December Las Posadas celebrations.
 Día de los Santos (The Day of the Holy Innocents)
Most Spanish speaking countries still commemorate the Day of the Holy Innocents or Día de Los Santos. While this was traditionally a rather somber and sad occasion, being the day that the babies of Bethlehem were killed, it has since been turned into a sort of April Fool's Day throughout Spain and Latin America. There is also a large emphasis on tasty foods for the day.
Kids today will play inocentadas, or "innocent jokes." as will the media, often reporting on outrageous news. Some ancient traditions were adopted into the day, such as the "flour battle" in Valencia. Many cities will have parades or fundraisers to help needy kids.
Olentzero, the Basque Santa Claus
Basques are an indigenous culture located in the shared region between France and Spain and have developed many unique cultural traditions of their own. The Basque tradition holds that Olentzero, not Santa, arrives Christmas night to deliver gifts, or terrorize the kids depending on if they were obedient. The tradition survives today in many variations, but remains a unique aspect of Iberian culture.
The Nochebuena Feast (Christmas Eve Night)
Nochebuena refers to Christmas Eve and is the night that families have the biggest feast of the season. Generally, this is the night where everyone gets together to eat and share stories and recap the year. In some regions, families will fast before having the feast at midnight.
All over the Spanish speaking world, from Peru to the Philippines, this evening is marked by a family meal that will typically consist of roast pig. Some believe that this is a reference back to the 15th century Caribbean colonists who both brought, and then hunted, the pigs throughout Latin America.
 El Día de las Velitas
In Colombia they get started early, celebrating on December 7 El Día de las Velitas, or the day of the little candles. In 1854 the Pope at the time named the Immaculate Conception dogma of the church, and Colombia has ever since marked the day as one for celebration and the official beginning of their Christmas season. On this day, thousands of candles and lanterns are displayed all over the country, making for a unique and beautiful scene.
Christmas is Special in the Spanish World
From the smallest church in the Pyrenees to huge town squares in Colombia, Christmas celebrations can be found throughout the Spanish speaking world and are a beautiful display of colors, sounds, smells and tastes. This article was only a very small example of the cultural events and fun celebrations to be found in Latin America and Spain during the holidays.
Explore each culture in these regions, and you will find an endless trove of exciting and rich stories, as well as foods and traditions to last you a lifetime.
However you choose to celebrate this season, Merry Christmas and happy holidays!