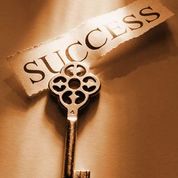 With the rise of globalization and an increasingly global economy, the need for translation services is growing fast. Many businesses across industries can benefit from utilizing translation services, having translators or even hiring multilingual employees. Here are just a few of the most prominent examples, but any business at any time might find itself in need of translation services.
Why Translation Is Important In A Business
There are a number of reasons and scenarios where business translation services might be important, and even necessary, in running a company. Some businesses may be located in areas where a significant portion of the population speaks a particular foreign language. Others may be expanding into the international market and need to communicate with investors, customers and employees that speak a different language. Small businesses may outsource some of their regular tasks to international freelancers or firms, and it may prove the easiest and most cost-effective option to provide instructions in their native language.
Industries That Can Benefit From Translation Services
Although business translation services can be needed in almost any industry under the right circumstances, there are some that may benefit more than others.
Financial
The financial industry may experience many occasions where the services of a translator might be needed. Markets are becoming increasingly global, and people around the world communicate on a daily basis business and financial matters. Personal and corporate financial advisors may receive or need to provide documents that are written in a foreign language. Documents may also need to be put out in multiple languages for international investors, corporate owners and anyone else who has a stake in the financial sector.
Medical
In the medical field, healthcare providers regularly work with patients who may come from a different cultural background and speak a variety of languages. They need to be able to provide their clients information on medical conditions, tests and procedures that can be quite complex and may receive records that are written in a foreign language. Translations also may be needed when healthcare professionals communicate across borders to solve problems or provide patients with proper care. Quality translations can literally mean the difference between life or death if information in this field is not understood properly.
Legal
The legal field deals heavily in documents, which may require translation of legal documents from Spanish or any other language to English depending on the language ability of those who will be reading them. Like many of the other industries included on this list, people who speak a foreign language may find themselves in need of legal help or advice when in not their native place. Attorneys may have to deal in international business or legal matters that will require the translation of key documents. Clients who need to understand documents written in a language they don't fully understand may privately need to use a translation service as well. This understanding is crucial for obtaining the best outcome from any legal situation.
Travel and Tourism
It is obvious why the travel, and tourism and hospitality industries may need to work with translators. Those in this industry work with people from around the world to visit other places and have amazing, unforgettable experiences. It is often a good idea to produce promotional documents such as brochures in multiple languages to appeal to a wider variety of people and increase more traffic. Contracts and other agreements may need to be translated as well.
IT
The IT field is also becoming increasingly globalized. Many IT services are provided remotely, and IT teams are increasingly made up of multilingual members stationed in countries all around the world. Technical documents frequently need to be translated so they can be provided in multiple languages. Translations may also be needed when explaining complex technical concepts, issues to non-IT people. Website translations may also be needed, as businesses seek to appeal to a wider customer base.
How Can The Spanish Group Help?
The Spanish Group, a long standing member of the American Translation Association,  offers quality translation services for over 90 languages. A wide variety of translation specialties with accuracy are guaranteed, including business translation services, transcription-translation, official civil document translation, academic translation and more. Same day service is available if a translation is needed in a hurry. Pricing is transparent, and clients can confirm the amount before placing an order, so there are no surprises in the store. Internationally recognized and certified, The Spanish Group is always ready to assist any individual or business in getting the translations they need.
We guarantee a prompt, accurate and quality translation service backed by certified professionals.