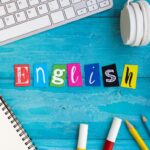 If you're from a non-English-speaking country, then the chances are that your documents are not in English. Moving to the US will require you to translate them into English. That's not as hard a job as it sounds at the moment. However, there are several requirements that you have to follow. This article is a guide on all you need to know about getting your documents translated into English.
Which documents are translated into English?
Any document can be translated into English, including your immigration documents. Be it your University Degree Certificate, Birth Certificate, or your Marriage Certificate. You can get them translated as well.
The immigration unit will require legal document translation that has passed document translation services for you to enter the United States, even if it's just to enroll yourself or your child to school. You will need translated documents that are also certified. That also applies to a case where you need a security number or any other legal service.
It is also important to have your police records and bank statements translated as well. These will come in handy whenever you apply for a job in the US.
What is a certified translation?
It means that the translation done to your document should be accompanied by a letter from the translation institution swearing that the documents provided are an exact translation of the original document and that it's the work of a qualified and certified translator.
This letter shows that the translation was done legally and that it was done formally, and not by a random person or a family member.
What is needed?
For a person applying for a green card, you need to present documents translated into English. If you are applying through marriage, then the sponsoring spouse's documents also need translation, unless they are already in English. The documents include;
Certificate of Birth.

Bank records and statements.

Certificate to show you are legally married or divorced (if applicable).

Certificate of Good Conduct (provided by the police).

Driving license.
All these and more records should be translated into English. Also, provide the original documents that translation was done to avoid any denials.
What does my document require to have to pass USCIS?
When your documents are provided to the USCIS for approval, they should have all the features. The document should be correctly translated into English, and nothing should have been altered for it to pass the test. The translation must be done professionally such that it does not change the meaning. That's why it's imperative to have a qualified translator do it.
All the names, stamps, and signatures must be in the translated documents just like they appear in the original documents. Full names are required, and dates, place of issue and other vital information should appear on the translated document too. It is also important to note that the translated documents should follow the format of the original documents.
More importantly, you will be requested to provide a copy of the original document for the official document translation and USCIS document translation check. It is also important to note that the documents that you present to the USCIS should be typed and not handwritten.
What time can I get translation services?
Online translation services are available 24/7 and all 365 days. You can call certified institutions that offer high-quality translation when you want to get started with your documents. It also helps you get ready to provide your documents earlier or at any required moment.
How many languages are translated?
Translation can be made from over 90 languages. These experts who translate documents are both fluent speakers and writers from the language you want your document to be translated. Be rest assured that they will also provide a high-quality job that makes it easy to pass the USCIS check and land you a green card.
How much does it cost?
However, for a professional translation in the US, it may cost you an average of $30 a page, and this may also vary from person to person. No matter the cost, you will still get a high-quality translation service.
How long does it take?
For you to receive your translated document, it may take you 1-2 business days. It also may depend on how early you submit your document. The earlier you submit it, the faster the process takes. Therefore, you should submit your documents before the time you plan to get your visa or any legal service.
Is notarization needed?
All documents provided to the USCIS don't necessarily have to be notarized. The documents requiring the notarization process are the ones you're sending abroad. But the immigration translation documents don't need any notarization.
Why can't a qualified family member or I translate the documents?
You, a friend and or a family member, cannot translate your documents. It doesn't matter whether you're a professional translator or merely fluent in English. Doing the translations yourselves is unacceptable according to the requirements of the USCIS.
It applies to all legal documents such as birth certificates and visas. Doing your translation or using Google Translate is deemed as informal translation. Only certified translations are official, and therefore, your documents will be officially translated documents and fit for the immigration process.
What about normal day-to-day documents?
Even the day-to-day documents would require your content to be able to resonate and make sense to the reader. There are several nuances in the day-to-day documents as well which need to be taken into consideration while translating and your general translators such as Google translate will not be able to catch the essence of it. This is why it is imperative to enlist a translation service provider as they are better suited at making the connection.
Conclusion
Getting your documents translated early serves in your best interests. You won't have any issues when it's time for you to enroll in a school abroad, get a visa or a green card. The longer you procrastinate, the longer the process will take when you eventually get a chance to translate your documents. And that may delay the process by several months.