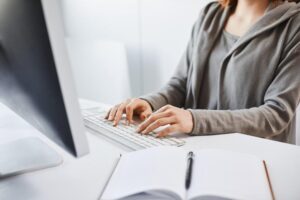 A good translation agency is your bridge to a broader world, able to effectively connect you and convey your message to people all over the globe. When you want to study, work, or live in another country; or simply speak to customers or fans in new places, you will typically require the services of a translator. However, there is little oversight of the translation industry. With so many options available online, it can be hard to figure out which services are legitimate, and which will likely lead to inaccuracies, miscommunications, and rejected applications.
Since you likely do not speak the language you are having your content translated into, you must have a great deal of trust for the translator before you rest your future or attach your brand to that translation. How should a translator or translation agency earn that trust? How do you know if you are working with competent professionals or someone just trying to take advantage of your situation?
We will spend some time here explaining just how you can go about verifying a translator (or a translation agency) before you hire them.
What to Look for in a Translation Service
Before you hire a translation agency, it would be wise to do your research on the individual or the company. Typically, a translation agency will have more oversight and more data for you to review and will be the safer choice.
Certifications or Demanding Hiring Practices
There is extraordinarily little government oversight on translators, so very often you will have to see if the individual has been certified by a third-party organization, or in the case of an agency, see what qualifications they require from their translators.
At The Spanish Group, we require all translators we hire to have a relevant degree or over five years of pertinent translation experience. We also require our translators to be fluent in all languages they work in, pass a background check, pass a written test, and generally have some form of certification. Due to these strict policies, we can offer certified translation services for a wide variety of industries and languages with complete accuracy and confidence. This is a system we have developed over many years of learning, and we can safely say that any company or individual that cannot meet these same standards has a much greater chance of making errors on your documents.
Our strict requirements at The Spanish Group result in us hiring only the top 1% of translators working today.
When you are getting certified translation services there is a lot that can go wrong if you are not working with experienced professionals. While, of course, not every agency has to meet our same standards, we believe this is what it takes to be considered a 'trustworthy' agency.
At the very least, ensure you are hiring translators that can show you examples of their recent (and successful) translations.
Good Reviews and Verifications from 3rd Party Sources
Going hand in hand with one's ability to demonstrate their past work, those you are considering hiring should also be able to give evidence of past customers who are satisfied with their work. Ask for reviews and testimonials from past clients. Suppose that, for some reason, you do not trust a company to offer you accurate testimonials. In that case, you can use third-party sites like Yelp or the Better Business Bureau, which also offer areas for customers to leave their reviews and experiences with service.
Machine Versus Human Translation
Lastly, unless you are getting an incredibly simple translation, you want to be sure that you are getting the services of an actual person and not someone utilizing machine translations. There are a lot of reasons machine translations are not desirable and will almost always be of a lesser quality.
Agencies or translators trying to save time will often use machine translation and then (sometimes) proofread the document themselves. This type of work will almost always come off sounding stunted and as if written by a non-fluent speaker. It can also lead to dramatic mistakes if being used in the legal or medical fields.
If you are getting a translation for your business, or for submitting to an official agency or academy, you are almost guaranteed to get a bad result or an outright rejection if using machine translations
Important Aspects to Consider When Choosing a Translation Service
If you have found multiple options that can fulfill those multiple requirements, there are still a couple factors that can help you decide which service is right for you.
A Fast and Reliable Turnaround Time
If you do not have a lot of time, you should look for a service that is able to get you your translations quickly, without sacrificing accuracy or quality. This is one of the qualities we focus on at The Spanish Group and has quickly set us apart from competitors unable to match our speed and quality.
A Professional Industry Focus
If you or your business have specific needs, such as a translation for legal, medical, or industrial needs, you will want to ensure you are using a service designed around these specific fields. Each of these industries requires unique professionals with years of experience in order to successfully translate the materials correctly. Here are a few examples:
Certified Legal Translations
Certified Legal Translations are some of the most difficult and demanding types of translation services. To correctly provide a certified legal translation, you need a translator who is not only fluent and skilled with languages but they also need to be highly experienced in legal matters. Different countries have different requirements, and special needs like Court Certified Legal Translations have even more steps the translators will need to take in order to provide a proper document.
 If you need Certified Translations for Legal Documents you must verify that the translator or agency you are working with can prove they know what they are doing.
Often this required searching the internet for "Legal Document Translation Services near me," and hoping you had a qualified professional nearby. Today, however, organizations like ours can provide an Online Legal Translation that goes above and beyond. We are able to provide Court Certified Legal Translations, Certified Translations for Legal Documents, Apostille services, and much more. While we do not want to make this article too much of an advertisement, it is worth noting that we created these services to fill a severe gap in the market. There are not many services you can trust with such needs.
Medical Translation Services
Medical translation services are some of the most delicate types of translations and need incredibly skilled and competent professionals. Even small mistakes can result in devastating issues for those seeking medical services. Translation services will also need to ensure they are meeting all HIPAA compliance requirements, which requires another layer of logistics.
Medical translation is a highly specialized field and should only be trusted to the most accomplished translation agencies. At The Spanish Group, we have put a significant amount of effort into finding and recruiting accomplished language and medical professionals who can offer perfect translations each time. In fact, we have a separate service for patients as well as providers to address their unique needs.
Subtitling and Translation Services
Subtitling and Translation Services are less demanding than legal or medical needs but still provide a particular challenge and require experts especially skilled in their craft. Proper subtitles often should meet the literal meaning of a statement but will have to be modified to meet the intended purpose of a statement. For example, many metaphors often do not make sense in another culture or language. In order to make sense of these statements, you need a translator who is skilled in transcreation and can offer a modified translation in order for the viewer to understand what is going on in the proper context.
Good Customer Service
Finally, you want to ensure you are using a responsive service to your cares and concerns and able to answer your queries quickly and effectively. Once you have met all of these needs, you will have found a translation service you can trust!