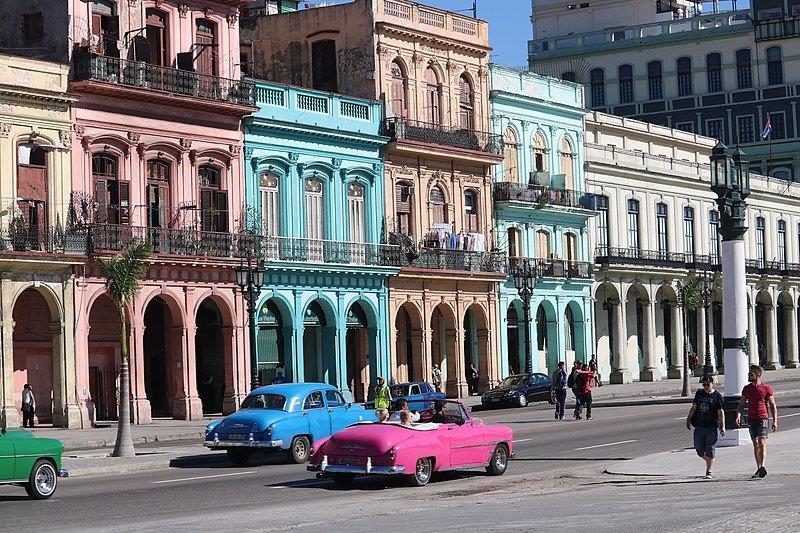 The need to translate English into the Cuban variant of Spanish has grown so rapidly that a sort of cottage-industry of translation services have appeared around it. Companies and translators looking to cash in have rushed to offer every possible service to those looking to get into the Cuban market. The problem is, rushing to provide a service typically means you are sacrificing quality. Many companies and individuals simply hiring the first translator they stumble upon are finding out their "Cuban Translation Specialist" is ill-suited for the role.
In this article, we are going to take a quick look at "Cuban Spanish" and why a standard Spanish translator may not be your best choice. We will also breakdown why you want to utilize the services of a qualified translation company rather than someone looking to profit off of a current trend.
The Demand Caused by the Cuban Market
The ability to talk to a customer base, or any audience, in a way they are familiar and comfortable with, is worth its weight in gold. Many studies have shown the advantages of convincing and encouraging someone when they perceive the request (or the call to action for your business-minded folks) to be coming from somebody more like them.
Recently Cuba has begun the process of opening up their country to more business and tourism opportunities. This burgeoning Cuban market has attracted a growing number of those for whom Spanish, and especially the Cuban variation of Spanish, is not a primary language. These foreign entrepreneurs, advertisers, and tourists are beginning to request, and require, the services of professional translators in greater and greater numbers. The result is a sharp rise in demand for specialized Cuban Spanish translators.
The Dangers of Free Services
Many hope that they can simply search: English to Cuban translation free, and they will end up with something that they can use. While this may be suitable for a quick text message, for anything more serious, this can quickly lead to disaster. Free service websites exist to push advertisements to large amounts of traffic and rarely provide a translation of any function -they don't need happy customers when mass traffic is the game. The hard truth is that any site touting an English to Cuban translation for free is too good to be true and will likely cost you in the long run.
Cuban Spanish, A Unique Dialect
As we stated in the opening, those able to translate English into Cuban Spanish have found themselves in much higher demand than before. Many translators speak Spanish, but a much smaller number of trained, certified translators are experienced in the nuances presented by the country of Cuba and its people.
Cuban Spanish is rich with history, customs, phrases and terms. The native peoples of the Taino, Siboney, and Guanahatabey, who were disappeared during colonization, have nevertheless left behind bits and pieces of their language across the island. In addition to the native influence, many of the Spanish speakers who eventually settled Cuba had spent significant time in the Caribbean, Africa, and Canary Islands and had already begun developing unique slang and terminology. You repeat this process for a century and keep the internal island populace relatively isolated, and you begin to see a new dialect emerge. The result was still Spanish, but a form of Spanish that had taken on a very 'new world' sound and feel.
Today, to speak to Cubans at their level, you need someone who has grown up amongst the culture. Translation companies who have been around for many years typically have taken the time to either train up or seek out these unique professionals.
Common Cuban Spanish Translation Questions
Why Would a Tourist Need a Professional Translation Service?
English to Cuban Spanish translation services are not meant solely for the use of businesses or governmental agencies. Tourism has also spiked for this island nation, and the need to translate English to Cuban Spanish has never been more in demand. But why do tourists need trained translators?
The ability to translate English to Cuban Spanish will help you better explore the country and learn from the people.
Some tourists like to prepare for everything. Often translators are asked to take lists of phrases or questions and put them into a format that the Cuban people would understand or appreciate. Other tourists simply hate treading the beaten path. While most tourist stops can accommodate English very well, many travelers want to see the ''real" country.  Without a knowledge of the language, or access to someone who understands it, much of the country becomes hard to reach and much harder to make sense of. The tourists who wish to venture deep into the island should have some knowledge or access to Cuban Spanish translations. There is a lot of beauty and history on this Caribbean island waiting for those with a sense of adventure to seek them out.
What are Popular English to Cuban Spanish Translation Services?
The English world is looking to embrace Cuba, and English to Cuban Spanish translation Services are on the rise. Cuban Spanish translators are very busy these days. Tourists, advertisers, non-profits, they all require Cuban Spanish translations. Havana alone is a hub for culture, trade, and arts for the Caribbean region, and there is much to be gained from access to the city.
The needs for translation are only as limited as one's imagination. Ingratiating yourself and seeking to understand a new culture can come in many forms.
Websites, Apps, Video Scripts, recipes, blogs, and more have all seen a rise in requests for English to Cuban translation Services.
Join the Conversation in Cuba Today
The Spanish Group is a certified translation agency that has specialized in creating a smooth and seamless translation process for languages around the globe. Take some time to read our reviews and see why The Spanish Group should be your first choice for Cuban Spanish translation services.
No job is too large or too small for The Spanish Group specialists. Go to TheSpanishGroup.org  and take a look at examples of our work today!