DATE: September 5, 2017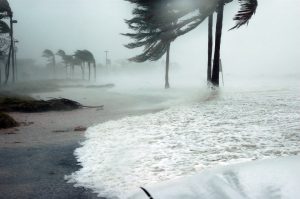 Traducido del inglés al español por The Spanish Group LLC: Un Servicio de Traducciones de Documentos en Español.
Translated from English to Spanish by The Spanish Group LLC: A Spanish Document Translation Service.
Mientras parte del país aún está lidiando con los efectos del huracán Harvey, los oficiales federales ya están advirtiendo a los residentes de las Islas Vírgenes de los Estados Unidos, Puerto Rico y partes del sureste de los Estados Unidos para que se preparen para el huracán Irma. Si usted está en un área que podría verse afectada por el huracán Irma, la Agencia Federal para el Manejo de Emergencias (FEMA, por sus siglas en inglés) recomienda lo siguiente:
1. Escuche las actualizaciones locales por radio y televisión. La trayectoria de la tormenta podría cambiar rápida e inesperadamente. Siga las instrucciones de los líderes tribales, locales y estatales.
2. Descargue la aplicación de la FEMApara encontrar recursos contra desastres, alertas meteorológicas y actualizaciones de seguridad. La aplicación (disponible en inglés y español) proporciona una lista personalizable de suministros de emergencia, mapas de albergues abiertos y centros de recuperación, consejos para sobrevivir desastres y alertas meteorológicas del Servicio Meteorológico Nacional.
3. Conozca el avance de la tormenta. Las oleadas de tormentas son una de las principales amenazas a la seguridad y pueden cortar las posibles rutas de evacuación. Si se le pide que evacúe, no espere.
4. Evite conducir por áreas inundadas. Casi la mitad de las muertes por inundaciones ocurren en vehículos, de acuerdo con la FEMA. Cuando esté conduciendo, esté alerta para detectar inundaciones en áreas de baja altitud, en puentes y en los declives de las autopistas.
5. Hable con sus seres queridos y creen un plan de emergencias. Asegúrese de que todos sepan qué hacer y en dónde reunirse si se separan. No olvide a sus mascotas. gov tiene algunos consejossobre qué hacer con sus mascotas.
Visite Ready.gov para saber más sobre la preparación para emergencias y siga a USAGov y FEMA en Twitter para encontrar actualizaciones sobre la tormenta.