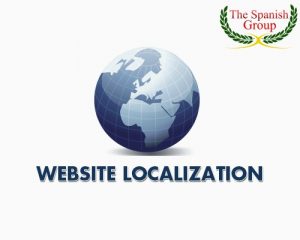 Localizing your website is an important business decision and this article explains how to do the same in the simplest way possible. You must take each step quite seriously when you are working on your site. Working with Spanish translation services can be a good option to get the best of the services. Your website will have a much broader appeal when it has been localized with a particular language in-mind and you may have it organized in any way you like.
1: Choose The Common Languages of Your Area
You must choose to add the common languages for your area when translating the site. You may have a flag placed in the upper right hand corner of the site, including every language that is common to your area will help all your potential customers find your site, read it and make purchases.
2: Choose The Proper Dialect
You must ensure that the dialect has been chosen according to the region you wish to reach. There are different languages that have dialects that you must consider carefully, and Spanish translation services will ensure you are using the proper dialect for the country chosen. You will confuse your readers when they are reading the wrong dialect, and you must ask someone to choose the dialect for you.
3: Use The Proper Slang Terms
There are many slang and modern terms you must use on your site that will read well when your customers visit. They will read terms that sound natural to them and you must ask a translator to tell you what is currently in-trend in that language. You are sure to get good results when you have used the language of the day on the site.
4: Do Not Simply Translate Without Intention
You must ensure that your site is not translated by a robot. The translation will be sloppy and it will not make any sense to someone who is a native of the language. You are much better off having the page translated by professionals. The page will read as it is supposed to in any language and your customers may move from one language to another while having a lovely reading experience.
5: Translate As Soon As Possible
You must start the international pages on your site at once, and you will find that there are many places that need a Spanish language page. You will find it quite simple to ensure that your site is easy to read and you will gain customers who would have once left your site. Frustrated customers often do not come back because they cannot read the page, you must avoid this problem with proper translation solution.
You may have your pages localized for a particular market using a translation service, the company will write up all the content on your site in the proper language. Each step you take will increase traffic and profits.