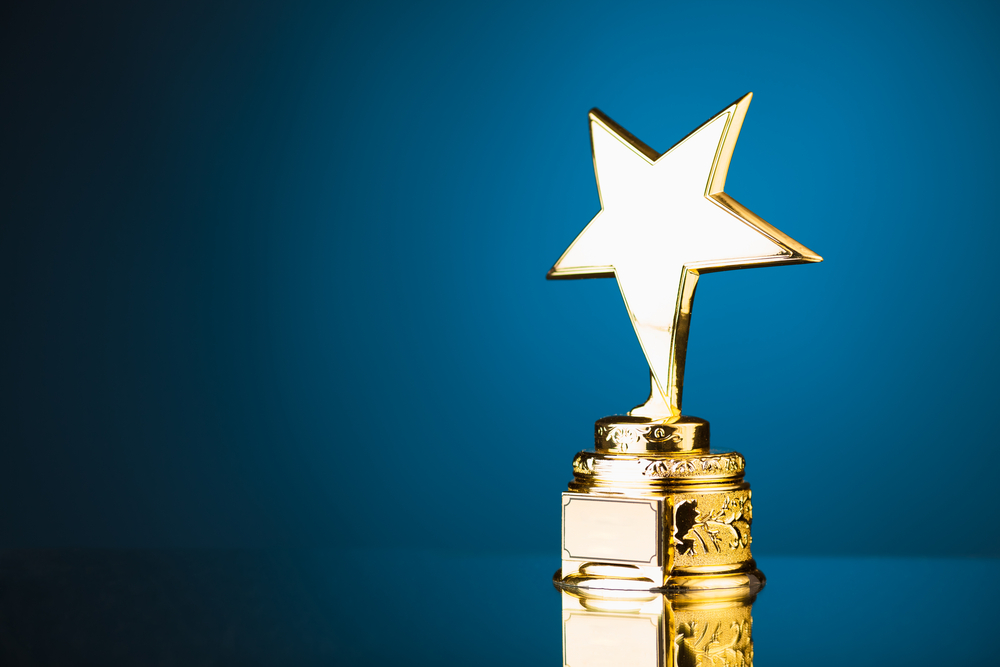 The Spanish Group, con sede en California, ha sido galardonado con el premio a la Mejor traducción de libros ilustrados para niños de inglés a español en el Premio Internacional del Libro Latino 2019 de Latino Literacy Now, que es el premio de alfabetización y cultura latina más importante de América. Fundada en 1997 por Edward James Olmos y Kirk Whisler, la organización se esfuerza por promover la comprensión académica, financiera y literaria, así como la conciencia cívica en las comunidades latinas.
Los Premios Internaciones del Libro de Latino Literacy Now han premiado durante diecisiete años a autores, editores, diseñadores y especialistas en traducción por el avance de sus causas y este año no ha sido diferente, ya que 257 finalistas en 95 categorías se unirán a 2.893 ganadores previos con esta distinción. Los premios seleccionaron a autores de Estados Unidos y otros diecinueve países que escriben en inglés, español y portugués, que son los idiomas en los que se especializa The Spanish Group.
The Spanish Group fue nominado para el Premio de Traducción inglés-español en Si mi mamá fuera un ornitorrinco: los bebés mamíferos y sus madres, escrito por Dia L. Michels. The Spanish Group fue elegido finalista en la categoría de Traducción de Libros Infantiles por un grupo de jueces de primer nivel, incluyendo educadores, ganadores del Premio Pulitzer, bibliotecarios, líderes empresariales y funcionarios electos.
The Spanish Group ayuda a autores a aumentar ventas de libros
¿Sabía que los lectores de español contribuyen con más de 725 millones de dólares en ventas de libros anualmente? Una investigación realizada por Man Booker International (MBI) encontró que las ventas en países europeos de libros de ficción traducidos aumentaron más de 26 millones de dólares. Los datos de la investigación señalaron que la ficción traducida también experimentará un crecimiento extraordinario de más del 20 % año tras año.
Entonces, ¿cómo traducir un libro? Sólo pregunte a Dia L. Michels, ya que nuestro premio promovió su reconocimiento como autora. También es una forma pasiva de obtener ingresos extra y expandir su audiencia a nivel mundial. Hoy en día, se hablan más de 6.500 idiomas y mientras que el 43 % de las personas en el mundo son bilingües, sólo el 20 % de los estadounidenses hablan un segundo idioma de acuerdo con datos del censo.
¿Eligió a un trabajador independiente o uno con un historial comprobado? Ganar el Premio Internacional del Libro Latino de Latino Literacy Now ayuda a los autores a identificar la importancia de seleccionar un traductor reconocido como The Spanish Group, ya que los errores gramaticales o las traducciones incorrectas dañan rápidamente la reputación y minimizan los resultados lucrativos en los mercados literarios extranjeros.
Cuando se trata de la reputación y las credenciales de nuestros clientes, The Spanish Group se especializa en la traducción de ficción y no ficción, incluyendo libros infantiles, juveniles, para jóvenes adultos, ficción por capítulos, educativos, inspiracionales, políticos, históricos, biográficos, artísticos, de regalos, libros de cocina, autoayuda, crianza de los hijos, viajes, poesía, colecciones de cuentos cortos y novelas en inglés, español y portugués.
Si lee Cómo puede un servicio de traducción ayudar a fortalecer su base de audiencia, sabrá que traducir del idioma uno (L1) al idioma dos (L2) se trata de alcance y conciencia global. No tendrá que preocuparse por el profesionalismo con The Spanish Group ya que tenemos un historial comprobado y nuestro reconocimiento por Latino Literacy Now demuestra que somos expertos.