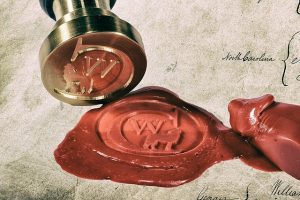 Las personas que emigran a otro lugar en el mundo, a menudo se encuentran con una serie de trámites totalmente desconocidos que incluye documentación que no conocen y que nunca han tenido que presentar en ningún lugar de su país de origen. Estos trámites derivan en otros, otros y otros… Parece un tema de nunca acabar. Sin embargo, las instituciones y agencias gubernamentales, especialmente de Estados Unidos, están tan bien organizadas, que tienes a disposición una guía de los diferentes procesos, requisitos y condiciones en la misma web. Cuando decides ir a vivir a otro país, sin importar cuál sea, tendrás que adaptarte a una forma de vida diferente, con normas y regulaciones muy distintas a las que estás acostumbrado.
Si tu plan incluye trabajar o estudiar en ese país, prepárate para lo que se viene. Si tienes un título universitario deberás presentar documentación que lo acredite. Si tu objetivo es enviar a tus hijos al colegio, también tendrás que llevar comprobantes de los estudios cursados. Sin embargo, no se trata de llevar el papel y buenas noches. El sistema no funciona de esa manera. En primer lugar, necesitas presentar toda la documentación que, muchas veces, incluyen requisitos especiales por parte de la institución de origen. Por otro lado, si el país al que te mudas es un país con otro idioma oficial, deberás traducir toda la documentación. Por último, esa traducción deberá ser realizada por un profesional competente. Hasta aquí llegamos para explicarte cómo funciona ese proceso.
Traducciones Certificadas
Las traducciones no son todas iguales. Existen traducciones informales y aquellas que necesitan tener el aval de un profesional certificado. Las entidades gubernamentales, como, por ejemplo, la USCIS (Servicio de Ciudadanía e Inmigración de los Estados Unidos) requieren que las traducciones sean certificadas. ¿Qué significa esto? Muy simple, la traducción deberá tener un membrete de la empresa o el profesional que se encargó de la tarea, además de proporcionar el documento traducido y certificado. Esto significa que el traductor hizo la traducción de la información presentada en el documento y garantiza la fidelidad de la misma.
Es decir, no puedes recurrir a un traductor freelance, alguien que no tiene la formación adecuada para traducir con eficacia algo tan importante. Algunos de los documentos que siempre requieren de este tipo de traducción son los certificados de nacimiento, matrimonio, las licencias, los pasaportes, los diplomas universitarios, entre muchos otros. Otra de las cosas que pueden solicitar las autoridades incluye la autenticación bajo notario. Aunque no es un requisito indispensable en muchos casos, es un paso que garantiza mayor legalidad al documento. En resumen, las traducciones certificadas son aquellas que se hacen de documentos oficiales avalados legalmente por un traductor idóneo.
Asegúrate De Contratar A Los Mejores
Existen infinidad de traductores y empresas dedicadas a ofrecer el servicio de Traducciones Certificadas, pero no todas te brindarán los resultados que esperas. Si quieres que tus trámites se completen con eficacia, si quieres evitar molestias y revisiones luego de presentar los papeles, asegúrate de contratar a los mejores, y eso se traduce en The Spanish Group.
The Spanish Group te ayuda a obtener excelentes respuestas una vez iniciado el trámite ofreciéndote Traducciones Certificadas, Profesionales y de todas las clases que existen en el mercado.