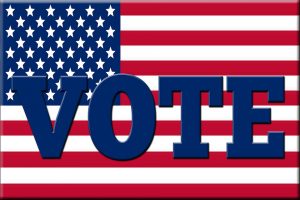 La Organización General
Estados Unidos es un país con 50 estados, cuya capital es Washington DC. La ciudad capital está situada en el Distrito de Columbia y tiene más de 4.400.000 habitantes. Los estados tienen una gran cantidad de facultades, algunas de las cuales son otorgar licencias profesionales, dirigir el sistema educativo, brindar protección y mantener el estado de las rutas. Dentro de los estados, se encuentran los condados, pueblos, ciudades y aldeas. Estas instituciones gubernamentales más pequeñas son las responsables de establecer la organización de su propia área. Sin embargo, además de los ciudadanos de los 50 estados, existen otros que participan de las elecciones de las autoridades: el Distrito de Columbia, el estado libre asociado de Puerto Rico, el estado libre asociado de las Islas Marianas del Norte, Guam, las Islas Vírgenes Americanas y Samoa Americana.
Los Tres Poderes Que Conforman El Gobierno Federal
El gobierno federal se divide en tres poderes independientes que trabajan respetando su rol en todo momento:
El Poder Ejecutivo – Esta área del gobierno está dirigida por el presidente y el vice-presidente. Ambos son elegidos por la población cada cuatro años. El sistema que se implementa en Estados Unidos para elegir a las autoridades gubernamentales es muy particular. Los ciudadanos estadounidenses votan por planillas, 535 congresistas entre senadores y representantes, donde el candidato con mayor cantidad de votos gana todos los votos del estado. El candidato presidencial es elegido con 270 votos, aunque de no existir una mayoría, la Cámara de Representantes es quien decide. En las elecciones de los estados y las autoridades locales, las personas votan directamente por el candidato o el referéndum. Solo basta con tener 35 años y ser ciudadano para postularse. Las diferentes secretarías, como los ministerios, conforman el gabinete. El vice-presidente es, al mismo tiempo, el presidente del Senado.
El Poder Legislativo – Está compuesto de dos cámaras, el Senado y la Cámara de Representantes. Todos los estados tienen como mínimo un representante, quienes deben cumplir un período de 6 años en su gestión. Para que un proyecto sea aprobado y llegue a ser ley, debe ser aprobado por las dos cámaras, aunque el presidente puede vetarlo o no firmarlo. Sin embargo, si el proyecto alcanza la aprobación de las dos terceras partes de los miembros de ambas cámaras, se convierte en ley automáticamente, incluso sin la firma del presidente.
El Poder Judicial – Se compone de tribunales federales de distrito, 11 tribunales federales de apelación y la Corte Suprema. El presidente es quien designa a los jueces con la aprobación del Senado y éstos cargos son de por vida.
El sistema político y gubernamental de los Estados Unidos es grande, pero se trata de un país extenso con una gran población, y muchos inmigrantes deciden instalarse allí para mejorar su estilo de vida. La información básica que aquí presentamos es importante porque sienta las bases de un país desarrollado, un país con una evolución constante que se ha convertido en potencia mundial con el transcurso del tiempo. Quizás, uno de los secretos del buen funcionamiento de toda la estructura sea que cada sector gubernamental administra su área y tiene un rol específico para satisfacer las necesidades de los ciudadanos. Cada aspecto de la vida de las personas está contemplado y nunca deja de ser el objetivo principal de toda gestión de gobierno. Si decide mudarse a Estados Unidos, The Spanish Group puede ofrecerle Traducciones Certificadas de Certificados de Nacimiento, entre otros servicios de traducción. No deje de consultar a The Spanish Group, quien siempre estará dispuesto a asesorarlo en su viaje.