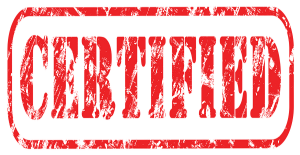 Translation services are needed for a number of different industries. The legal system, real estate brokers and any corporation working with overseas clients are a few examples of the people looking for translators. Even medical centers rely on this type of service to ensure patients are getting the care they need and that they understand what is happening so they can give informed consent for treatment. Because much of the work is vitally important for legal or financial reasons it is vital that only truly fluent speakers of both languages from qualified services are chosen to provide the translation.
An english spanish translation service should employ people that are fluent in both languages in reading, writing and speaking. The type of projects available are always changing, so it is important to have a staff that is reliable, skilled and ready to complete any work that is assigned. A certified translator is someone that has passed testing that proved their capabilities. It guarantees that their translation from one language to another is completely accurate. Most tests only certify people as they translate from one language to another. This means someone certified for English to Spanish is not necessarily also certified to translate from Spanish to English. Requiring certification for both from all employees can help a service to stand out from its competition.
Certification does not always refer to the person, but may also apply to the translated work as well. A certified translation is actually a signed document by an authorized person working at the translation office or by the person who performed the work. The certification validates the completed translation and basically states that the company guarantees the work is accurate. When the work was completed for legal purposes these certifications are usually notarized as well to provide legal protection for everyone involved.
A certification is not the same as a college degree in language translation. A degree only proves that someone was able to adequately complete the work for the degree and does not actually provide any level of their proficiency or reveal the quality of their work. Most certificates also need to be updated regularly to prove the translator has maintained their skills. National organizations like the American Translators Association offer certification exams that when passed are useful as proof of the skills of the individuals in the languages stated on the document. The testing is extensive and it requires a high-level of accuracy to receive certification. However, membership to their organization is open to anyone and it alone does not provide any proof of ability.
There are countless languages to learn or improve on, but many people have discovered that an english spanish translation service offers the best opportunity for a variety of work. The Hispanic population in North America continues to grow and every business benefits when they are able to communicate effectively with this large customer base. Staying certified is the easiest way to prove ability to potential clients and to secure more work within this busy field.