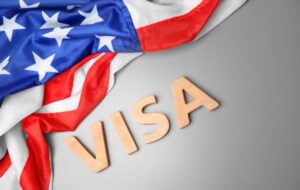 The US passport is currently ranked 7th when it comes to the travel freedoms that are associated with it. That means that United States passport holders can easily travel to a considerable number of countries without needing a travel visa or can be issued the same upon arrival.
These high rankings are highly dependent on the wealth of a country. Citizens from the world's wealthiest countries usually travel freely to many countries without visas while those from poorer countries need to acquire a visa to travel.
This rank that the US holds is tied with travelers from the UK, New Zealand, Belgium, and Switzerland according to the Henley Passport Index. Let us look at some of the visa requirements for US citizens to travel anywhere in the world.
What US Travellers Require
Despite the US passport ranking so high in the Henley Passport Index, US citizens are still subjected to guidelines upon entry to different countries. US citizens can visit 180 countries without either needing a visa or acquiring one on arrival.
The visa-free countries for Americans have certain rules that US citizens need to comply with if they would like to visit without a visa. Their stay should be between 30 to 90 days. If they intend to stay longer, or their travel is not leisure-based, they will need to acquire a visa.
Naturally, US citizens who would want to visit a country where a visa is required should obtain a visa before entry. This is usually acquired from the embassy of the country they intend to visit, or through applying for the same online. A visa can also be obtained at the point of entry of the country that one intends to visit.
One can also get an electronic travel authorization if we intend to stay for a short period in a visa-free country.
Visa-Free Travel Countries for US Citizens
Several countries don't require US citizens to have a visa to visit. The list can be found here and is classified according to continents. There are also different durations of time allowed to stay in these countries without a visa. Some of these allowances are up to 1 year.
If a US citizen has a US passport, visa-free countries can be visited for a short period. They can visit when on transit to another destination, for tourism or business.
The countries that signed the Schengen Agreement, which is mainly in Europe, do not require American visitors to have a visa. They can stay in these countries for 90 days. This should be within 180 days.
In case one wants to travel to countries where a visa is not required for longer than the stipulated period, or for purposes other than the ones that have been stipulated, one should have made an application for an embassy visa. This should be done before leaving the United States.
Which Countries Require a Visa for US Citizens?
Despite the high rank, some countries require US citizens to have a visa before visiting. These countries require holders of US passports to be able to meet their requirements for acquiring their country's visa. This must be upheld regardless of the duration of their stay or the purpose of the visits.
There are also different types of documents for different visits. Work visas, student visas, tourist visas, transit visas, or different visas all have different requirements that need to be met before entering these countries.
One should fill up an application form accompanied by relevant supporting documents and attend an interview at the consulate or embassy. The interview is to find out whether the purpose of the visit as explained in the application is genuine, among several other factors.
These different visas can be applied for either at the embassy or consulate of the country that one intends to visit or online as an electronic visa application. US citizens are required to make an appointment to a diplomatic office of the country one intends to visit if they are to make a visa application.
In addition, these countries give American citizens the option of acquiring a visa upon arrival. The main issue with obtaining a visa upon arrival into these countries is that there are usually long lines at the border crossing which makes this method inconvenient.
You will find a list of countries that require US citizens to secure a visa here.
Visiting North Korea
North Korea is one of the few countries that American citizens are not allowed to visit. One cannot acquire a visa to visit North Korea because the US government imposed a travel ban against North Korea.
The ban was effected due to the increase in cases of arrests and detention of American citizens by North Korean law enforcement. The ban was imposed on September 7th, 2007, and is still in place to date.
There are, however, limited cases in which citizens of the US are allowed to visit North Korea. This is through acquiring a special passport which must be validated by a US embassy.
ETIAS Visa Waiver
The ETIAS visa waiver is an electronic visa waiver that will come into effect in 2022. It will allow US citizens to visit Schengen countries and stay for up to 90 days. It will allow multiple entries into these countries for 3 years.
It will also allow visits for medical, tourism, transit, or business purposes. Please note that this is a travel authorization and not an actual visa.
ETIAS will only be available for 22 European Union countries and 4 non-European countries which are Switzerland, Norway, Iceland, and Liechtenstein.
Amazing Providers of Document Translation Services
Visa applications are made for different countries speaking different languages. In some cases, there might be a language barrier for US citizens who may require passport translation services.
Firms such as The Spanish Group are internationally recognized for providing such translation services. They will help in translating various documents that one may require on their trip which will make the visit easier. Ensure to use these services today.