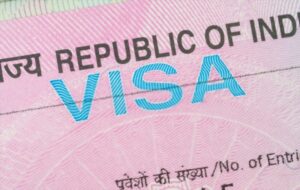 As much as home is always best, sometimes life presents you with the option or need to make a home out of someplace else. Though traveling to most countries is mostly a straightforward affair, some countries border themselves with layers of bureaucracy, making it seemingly difficult or at times impossible for Indians to gain entry.
Luckily, document translation services like The Spanish Group come in handy in making it easy to understand the customs documentation and jargon of whichever jurisdiction. Passport translation services, for instance, are essential in offering you peace of mind and ease of travel wherever you go.
It is even a legal requirement that you have your passport translated in some jurisdictions before allowing entry. Such laws make translation services even more important if you ever want to travel.
Where Can Indians Travel Without a Visa?
The Visa requirement is one of the most crucial considerations one must make whenever deciding to embark on international travel. While most countries regard a visa as a major determining factor for allowing or denying entry to foreigners, some countries have lax or even no requirements regarding Indians and their visas.
Here is an alphabetical list of Indian passport visa-free countries that Indians can visit without a prior visa application, but with just an Indian passport.
Visa-free countries for Indians:
Barbados - up to three months

British Virgin Islands - up to a month

Cook Islands - up to a month

Dominica - up to six months

El Salvador - up to three months

Fiji - up to four months

Grenada - up to three months

Haiti - up to three months

Indonesia - up to a month

Jamaica - up to a month

Macau - up to a month

Maldives - up to three months

Mauritius - up to three months

Micronesia - up to a month

Montserrat - up to two months

Niue - up to a month

Northern Cyprus - up to three months

Palestine - up to three months

Pitcairn Islands - up to two weeks

Qatar - up to a month

Saint Kitts and Nevis - up to three months

Senegal - up to three months

Serbia - up to a month

Transnistria - up to a month and a half

Trinidad and Tobago - up to three months

Tunisia - up to three months

Turks and Caicos Islands - up to three months

Vanuatu - up to a month
Visa Requirements for Indian Citizens
Visa requirements for Indian Citizens vary depending on the country one wants to visit, the purpose of the visit, and the intended stay period.
Here are some of the various visa requirements for Indian citizens. Some of these requirements are unique to some countries, while others are general or shared among several countries.
An eVisa is issued as a visa on arrival for Indians and valid for three months within a single year. Before entry, one must provide printed proof of expecting a visa upon their arrival, show a return or onward ticket, as well as proof of a hotel reservation.
A visa is issued free of charge for Moroccan and Indian passport holders. The individuals must provide an electronic authorization indicating the authorized purpose of their visit.
An eVisa is issued before entry, with a visa issued upon arrival and is valid for a stay period of not more than three months.
Upon arrival, a charge of twenty-six dollars is paid at visa kiosks for the issuance of an eVisa.
In the Bahamas, Indian citizens are issued a visa on arrival if they possess valid visas from the UK, Schengen countries, the US, or Canada.
For Indian nationals who make their visa applications while in India, the visa application fee is waived for citizens with regular or ordinary passports issued in India.
An Indian citizen may enter the nation of Bhutan either by land or air if they have a valid Indian voter ID card with their photograph or an Indian passport.
A visa application fee of five hundred and ten rupees is charged to Indian citizens, but the price is refunded if the visa application is rejected.
In the nation of Kyrgyzstan, Indian citizens are issued a visa on arrival if they have a residence permit from Kuwait, Bahrain, Qatar, Oman, Brunei, or the United Arab Emirates.
An Indian citizen can apply for a visa online without necessarily having a host invitation letter.
The visa application fee is waived for Indian citizens who have an ordinary valid Indian passport.
An eVisa is required prior, and the visa is issued on arrival for Indian citizens who make entry to Myanmar through airports in Nay Pyi Taw, Mandalay, Yangon, or Thailand, Tachileik, Myawaddy, Kawthaung, or India.
Indian citizens can use their voter ID or Indian-issued passports to enter Nepal through land and air. As dictated by a treaty between India and Nepal, Indian nationals are allowed to live and work freely within the borders of Nepal.
In Nicaragua, Indian citizens possessing a normal passport alongside a valid visa from either Canada, the USA, or any Schengen member state may obtain a permit proper for not more than a month.
Indian citizens who are residents of or have valid entry visas to the United States, UK, Australia, Canada, and Schengen member states, are allowed access to an electronic tourist visa to Oman.
Indian citizens in possession of valid visas from the UK, United States, Canada, Australia, Japan, Germany, New Zealand, and Australia are eligible for a ninety-six-hour Visa Free Transit Facility if they are moving to or from a third-world country.
In South Africa, the visa application fee is waived for Indian nationals and valid passport holders.
Indian nationals who are passport holders of the UK or European Union nations may receive a visa valid for fourteen days. The visa validity duration is liable for an extension if required.
For Indian citizens with permanent residency or a valid visa from Japan, Canada, Australia, New Zealand, UK, Schengen member states, or the United States, a thirty-day travel authorization may be issued. Possession of an expired visa from the nations mentioned above may also be valid if the visa has not expired for more than ten years before arrival in Taiwan.