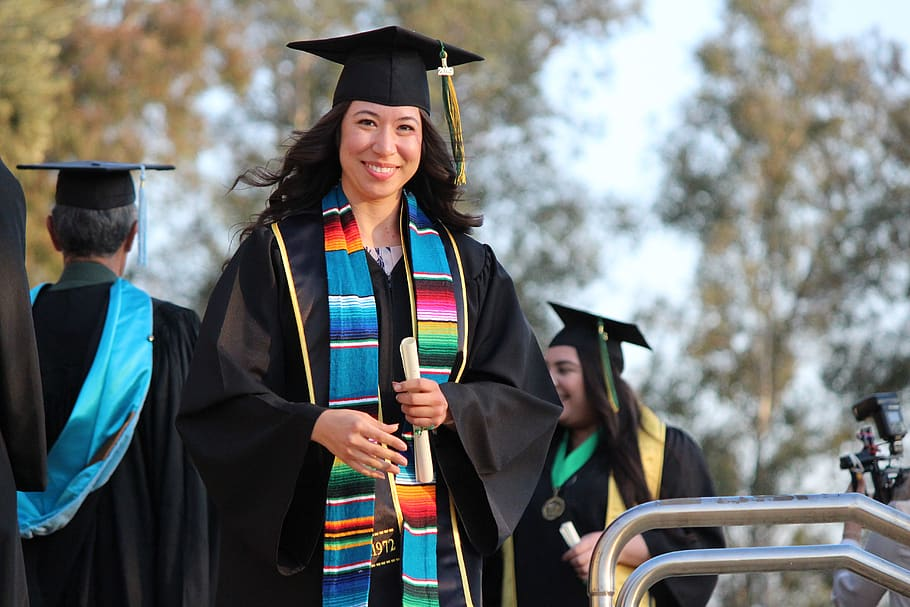 Whether an aspiring scholar or a seasoned professional, if you are pursuing international opportunities, you need to be able to prove your qualifications. The first step in such a  journey will always be accurate and certified college transcript translations. The ability to present your academic transcripts according to international and USCIS guidelines will open up an entire world of possibilities.
Keep in mind, however, that not just any translation service can handle the demands of international academic work. You will require the services of experienced and specially trained translators who can ensure your paperwork is accepted on the first submission. Amateurish translations can cause your applications to be delayed or even rejected. 
For this article, we will take a closer look at college transcript translations and where you can go to get quality translation work done that is capable of being submitted to governmental and academic organizations.
Where Can I Translate my College Transcript?
Being able to translate your college transcripts into any language required is a powerful and empowering tool -but it needs to be done correctly.
While there is no shortage of capable, independent translators working in most cities, for something as crucial as your transcripts, you should choose an organization that employs teams of certified professionals.  
Larger organizations can afford to put fresh eyes on your paperwork to double-check them for accuracy and tend to have developed a workflow that minimizes possible mistakes and oversights.
No matter how good a single translator is, they can never compete with the accuracy that comes from multiple teams double-checking each other's work. 
What are Academic Translation Services?
Academic translation work is more than simply transcripts. Do you need to cite a Chinese study? What if you are writing a thesis that requires an interview with an African Human Rights Lawyer?  These projects all require a specialized form of translation referred to loosely as academic translations.
What all academic translations have in common is that they require the services of a translator who has experience working in or around an academic setting. These translators know what educational institutions are looking for, what the terminology means, and how to best present your information.
Sites like TheSpanishGroup.org specialize in employing translation teams with years of experience in their respective fields and have been recommended by both academic and government institutions.
4 Tips for Choosing College Transcript Translation Services
While there is no way of saying whether or not a translator is providing an official transcript translation service, there are some things you can look for that will help to determine the quality of work you can expect.
1) Ask for Samples of Work
With our planet becoming ever more interconnected, academic transcript translation services have become an enormous industry. The large numbers of students looking for quick academic transcript translation services have inspired many translators to try their hands at it. While some of these translators do good work, many others are not able to meet the exacting standards needed in such documents. 
You must ensure that you are utilizing a translation service with a track record of success. Ask to see examples of work to ensure they can do the work right and have done it before.
2) Read the Testimonials
Many College transcript translation services will present shoddy work or have atrocious customer service. The only way to avoid these bad actors is to seek out reviews by other customers like yourself.
If a company doesn't put some testimonials on their homepage, that is the first red flag. If they are unable to send you some reviews upon request, that is a second. 
Even if they can present you with a couple of reviews, you should take the time to find out what people are saying about them on third party sites. It may seem like a bit much, but you don't want second-rate translators when your future prospects may be on the line.  
3) Find Recommended Translators 
While reviews and past work examples can let you assume that a translation service is capable -it is more telling when an academic organization tells you directly to use them. For example, The Spanish Group is directly recommended by several government agencies and educational institutions for USCIS certified translation and professional academic translation. With that sort of recommendation, you know that you are at the correct standard of work.
Whether you need certified English translation transcripts or another academic language requirement, you want a company that has proven itself to the organizations you are in contact with.
4) Don't Focus on the Rates
Transcription translation rates vary widely for official transcript translation services. Very often, poor quality translators will try and sell you a service at bottom-barrel prices, never expecting to try and get your repeat business. These bad actors have no problem giving you a second-rate translation and cutting their losses -leaving you hanging.
While you shouldn't simply pick the most expensive service, you should understand that hiring trained academics to create an official document doesn't historically come cheap. Transcription translation rates have been lowered thanks to online companies shifting the way the market works, but they will never be as low as a guy with no intention of doing the work correctly.
At least find a business that plans on profiting from your continued patronage.
Getting a College Transcript Translation is Easier than Ever
Certified and trained professionals should do any form of school transcript translation services. This is one point we have not been shy about making in this article. Luckily the internet makes it easier than ever to find and evaluate quality school transcript translation services.
Web-based companies like The Spanish Group have been changing the face of the translation industry. Today, with only a few clicks, you can have some of the best translators on the planet working on your behalf.
No job is too large or too small for The Spanish Group specialists. Whether you need certified English translation transcripts or another academic language requirement, go to TheSpanishGroup.org and take a look at examples of our work today!