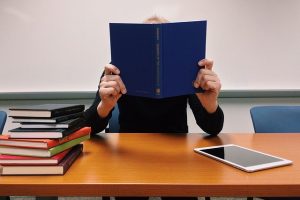 Many young and old people alike throughout the world long for the opportunity to study in the United States, and this is not confined to University students, as many High School students and Primary School students also wish to enter the United States to study in student exchange programs. The reason for this is simple being that a Degree which is obtained in the United States is a valuable asset for professional purposes to anyone from a foreign country once he or she returns to his or her native country. In our continuing effort to inform our readers, followers and clients we will cover the requirements and types of Student Visas which are available to foreign nationals so that they may enter the United States to pursue their educational goals.
GENERAL INFORMATION
Before applying at the United States Consulate or Embassy in your country for a Student Visa there are some important things to remember. There are two types of Student Visas which are classified as the F type and the M type which both require the prior application to a SEVP approved school. To begin obtaining these Visas it is essential that you research the many varieties of options which are available to you and how you should determine the educational institution which best fits your necessities. Then a consideration which is perhaps the most important to many individuals is how to pay for this education? Is there funding or financial aid available for me in the United States so that I can fulfill my dream of studying abroad? Then you should begin to think ahead to plan your interview at the Embassy or Consulate in your country and the documentation you will need to support your application. It is very important to be familiar with Student Visa Requirements and to be aware of the time required for the processing of your application as well as the cost involved.
FUNDAMENTAL STEPS 
Research the University or College, High School or Private Elementary School which best suits your needs, and there are also Seminaries and Conservatories available to you as well as other Academic Institutions, or Language Training Schools, but keep in mind that they must be SEVP There is no official ranking system for these educational institutions, so it is up to you to decide which best fits you. It is also essential to begin your research from 12 to 18 months prior to the academic year where you plan to attend school because applications and financial aid deadlines affect when you will be taking standardized tests, being that the test results must be delivered to admission offices no later than application deadlines. Also choose your level of study (undergraduate, graduate, etc.). Once again, these schools must be SEVP (Student Exchange Visitor Program) approved, and there is a list available at Department of Homeland Security's Study in the States website.
You may want to begin by asking yourself these questions:
Why do I want to study in the United States?
Where will you fit in the best?
Which Colleges or Universities will suit your needs?
Will you need financial aid?
What are the deadlines for your application and financial aid?
Where would you like to reside in the United States?
It is necessary to consider that there are different costs of living in different parts of the United States, which is why research is once again indispensable when considering studying in the United States. You should calculate costs of living, tuition, financial aid, transportation and incidental costs. A good rule of thumb is to remember that Suburban or Rural areas in the South and Midwest of the United States generally have a lower cost of living. This should be one of the first and most important things to consider.
Step three involves completing your application, which includes concentration and accuracy as well as written recommendations from professors or employers, written essays and how you send the results of the required standard tests.
You will need to submit:
An original high school or postsecondary transcript to each institution where you apply, so begin collecting these long before application deadlines.
In this step, you will finally begin to apply for your Student Visa to the United States. Here is where you decide which type you will need which are either F or M
Things to keep in mind:
The interviews are short, so try and do your best to explain why you desire to study in the United States, how you plan on paying for everything while you are in school and what you plan to do once you complete your studies.
DIFFERENCES IN STUDENT VISA TYPES (F) AND (M)
An F type Visa is for the following educational applications:
University or Colleges
High School
Private elementary school
Seminary
Conservatory
Other Academic Institutions including language schools
An M type Visa is for the following educational application:
Vocational or other recognized non-academic institutions other than language schools.
HOW TO APPLY FOR YOUR STUDENT VISA
Complete your Visa application on-line (Online Nonimmigrant Visa Application, Form DS-160) and once your application has been processed you will receive an application confirmation form which you must print and bring to your interview.
You must supply a photograph of yourself following the instructions which are supplied in the Photograph Requirements section of the DS-160 application form.
Schedule the Interview although this is not required for people of some ages as you can see below, but it is usually at the discretion of the Embassy or Consular Official.
13 years old and younger – Usually not required
14 years old to 79 years of age – Required (with some exceptions in the case in the cases of renewals)
80 years old or older – Not generally required
Schedule your interview at the Consulate or Embassy in your country of origin. Try and schedule early as interview appointment times may vary due to season, location and visa category.
Before your interview pay the fee of $160 US which is non-refundable.
Gather the Required Documentation
A valid Passport for travel to the United States which must be valid for at least six months beyond your stay in the United States.
A Nonimmigrant Visa Application, Form DS-160 confirmation page
A Photo which will be uploaded while completing the on-line DS-160 form which is explained in the Photograph Requirements section in the form.
A Certificate of Eligibility for Nonimmigrant (F-1) Student Status for Academic and Language Students, Form I-20, or a Certificate of Eligibility for Nonimmigrant (M-1) Student Status for Vocational Students, Form I-20. The school which you plan to attend will send you a SEVIS-generated Form I-20 once your information has been entered the SEVIS database. Both you and your school official must sign the I-20 form. SEVIS stands for "Student Exchange Visitor System".
Additional Documentation
Evidence of your academic preparation, such as:
Transcripts, diplomas, degrees or certificates from educational institutions where you have attended, and
Standardized test scores which are required by your r school in the United States
Your intention of leaving the United States once you complete your studies
Evidence of how you will pay for all your educational, living and travel costs.
This is just one in a series of articles which we wish to supply our clients, readers and followers in our sincere interest to be of some help in your immigration needs and questions. Please stay tuned for more in the coming weeks.
Courtesy of The Spanish Group, Spanish Translation Service