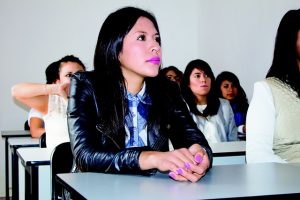 As we saw in our Blog from last week there are several options to be considered by people who desire to enter the United States on a Non-immigrant J Type visa, which is basically for Exchange Visitors. We told you about how they work for Au Pairs and for Camp Counselors as well as for Short Term Scholars. Well, this category always includes the participants as well as the sponsors and as with all of the other categories they all have their own special requirements which apply for:
The Specialist Program
Specialist are those people who through their own efforts and studies have become experts in their own field with specialized knowledge or abilities, and this program is provided for just those particular people, which is specifically designed for the exchange of ideas with American specialists. As I mentioned previously this specialist has a series of requirements which must be fulfilled before this visa is issued and they are:
They must be experts in their own particular field requiring specialized abilities or knowledge.
They must be looking to travel to the United States to exchange the specialized abilities or knowledge between other foreign specialists and American specialists by observing, consulting or demonstrating their special abilities or knowledge.
They must not obtain or fulfill a permanent employment position while they are found in the United States.
The benefits of this program are obvious due to the academic enrichment obtained by all parties involved in this program.
The drawback for the specialist is that the visa or program only has a duration of one-year.
This program applies to specialists in their field with the exception of:
Professors and Research Scholars
Short Term Scholars
Alien Physicians in graduate medical training or education.
The sponsors in this category must also be aware of the following things:
They must evaluate the qualifications and credentials of the foreign applicants to this program where they establish if these people are truly specialists in accordance with that set forth by the 22 CFR 62.4(g) regulations
Provide the specialist applicant with all of the data including length and location of the exchange visitor program, a summary of the program's most important features and a written statement specifying the salary if any to be paid to the specialist applicant.
Government Visitors
This program is designed to develop and fortify professional and personal relationships between Government Visitors and their American counterparts who work in US Federal, State or Local Government Agencies. This is ideal for foreign diplomats and people working in foreign governments who wish to learn from American Government Officials. The Government visitors must be:
Selected by a US federal, state or local Government agency.
They must be in the United States to observe, to participate in discussions, consultations, to attend professional meetings, conferences and workshops.
They must also be someone who is important or influential.
The Benefits include Professional Training, where the Government Visitor can exchange ideas, perform consultations, observe, teach and where they can demonstrate their special skills.
Being that the Sponsors in this category is the US Government either at a Federal, State or Local level, their requirements will be more stringent and will include:
A thorough screening and selection process
The applicants are selected by Federal, State or Local Government agencies
The applicants have to be involved in observation, consultations, teaching or the demonstration of special abilities
They must be someone who is important or influential
A verification must be made that the Government visitors have an insurance program for the duration of the visitor's exchange for themselves, their spouses and children if any
The sponsor must provide a summary of the location and length options of the visitor's exchange program
They must also supply the Government visitor with a summary of the program's most important features and a written statement specifying the salary if any to be paid to the applicant
The maximum duration of this program for Government Visitors is of 18 months.
College or University Student Program
This is probably one of the more popular categories for Non-immigrant visas because it offers foreign students the opportunity to study at American Educational Institutions which are accredited in post-secondary school, degree-granting programs or where they can become involved in internship programs to comply with educational goals of that student's degree program in their country of origin. As always the College or University Students have requirements which must be met for this program such as:
They must be directly or indirectly financed by the US Government, by the Government of their country of origin, by an international organization in which the US is a member either through a treaty or a statute, or they must be financed from any source other than family or personal funds.
The process of this application and visa must be performed in accordance with an agreement between the US Government and a foreign government, or in accordance with a written agreement between US Educational Institutions and a foreign educational institution, and this program must fulfill educational requirements for the student's degree program in his or her country of origin
They must be in the US to pursue a non-degree program and be enrolled full-time in a prescribed course of study. The maximum length of this program is of 24 months including academic training.
The benefits to this program are that the foreign student will obtain academic credit at the University or College they attend. The students are also permitted to obtain part-time employment under certain stipulations, which includes being in good standing at their respective educational institutions. The foreign student may also participate in academic training with or without a salary while they are involved in this program through the approval of the academic dean, or their sponsor.
Now the sponsors to this program must also do some things which insure that the program functions correctly. The sponsors are required to:
Do a thorough screening of the students which assures that they have the necessary academic accreditation so that they may enroll in the program
They must make sure that the foreign student has been admitted to this program or has accepted a student internship which is offered by a post-secondary school academic institution
Perhaps the most important requirement for the sponsor is to ensure that the foreign student is pursuing a complete study course at a post-secondary accredited educational institution.
Final Thoughts
As with all of the other visas both Immigrant and Non-immigrant, there are a series of steps to be taken when applying for your particular category of visa which we have spoken about in the first Blog of this series. The application process is an absolute requirement for anyone wishing to enter to the United States no matter what type of visa they are seeking or have. Please refer to our previous articles for more specific information on the topic, and please be sure to keep on checking back The Spanish Group, Certified Spanish Translator, for additional information in the coming weeks.