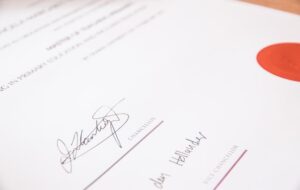 Professional legal translations
Introduction
It can be infuriating, having that one last document you need, just in the wrong language. It's right there, you are holding it, but you can't read a word, or worse yet, the people you need to give it to can't read a word of it. It might be tempting to turn to Google or another machine-based translator, but that is not the move.
Non-human translators cannot pick up on the intricacies of language, leaving the translated writing confusing and sometimes unintelligible. If you need a good quality translation of an official legal document, you have to get a professional. Many firms specialize in translating legal documents and can help you get the perfect copy to do whatever you need to do.
Services offered by professional translators
Professional translators offer a variety of services that can be helpful, including birth certificate translation, USCIS document translation and marriage certificate translation. A birth certificate's price and a marriage certificate's price vary by firm and by the document. If you find a good firm, the prices should be fair.
Some other common services these firms may offer are Spanish translations from English to Spanish or other translation services. Each firm offers different services because they have different skills at their disposal, so it's a good idea to check with the firm you're working with to see if they supply the services that you need before committing.
If you're totally lost, searching "birth certificate translation near me" on Google to find a service, try this firm first. They offer reliable translation and can provide the most common services.
Benefits of a professional
There are many benefits of hiring a professional over using a site like Google to do your work. The most popular include increased accuracy, accountability and specialization. You won't get the same service from an automated bot, any generalized firm or any small business. A specialized firm knows what it's doing, and it's smart enough to get it done quickly.
In short, you should work with a specialized firm because you want to trust your important documents with a firm that is going to prioritize your work and get it done right in a timely manner. That's the summary, but here's the proof. Here are all of the reasons specifically that you should work with a specialized firm.
Human vs. Robot
Google translate is often a tempting option. The fact of the matter is that Google Translate, however tempting, is not accurate. The English to Spanish Google Translate result is often inaccurate. A machine can't understand the intricacies of a language translation.
Although a machine translator like Google can often correctly interpret single words, humans string words together in interesting and unique ways that aren't easily identified, even by human translators. Words can have double, triple, or more meanings that can change based on context and culture. Although formal writing is usually easier to decipher, there is still risk in letting a machine translate your work.
This issue is one of the biggest reasons to use a firm for your birth certificate, marriage certificate, and USCIS translations.
Accountability and Reputation
There are, of course, very cheap translators available, but it is better to spend the extra money than to suffer at the hands of a translator with little accountability. If you find someone working alone, you could get lucky and get a good price on a quick translation, but just as easily, you could get unlucky. The translator might be new or untested. Worse yet, they may not care about the result at all. The translation may take too long or be too poor to use. You might never get the translation back at all.
With a firm, there is accountability. Since it is an established business, you have proof from past customers that this firm does the work and does it well. If they don't do the work, you have leverage over the firm.
Overall, it is safer and more reliable to work with a well-established firm. In this case, you have much more proof that the firm will return on the moment you put into it.
Specialization
Firms that specialize in translation are also a better choice over a broadly sweeping business that covers everything.
Think about it this way: if your only job is to translate a document, you're going to be good at translating documents. Alternatively, if you have several aspects to take care of such as the legality of the document, you will not be able to dedicate the required time to translation.
That is why you should try to find a firm that specializes in document and transcription translation. They will have more expertise in the work that you need to do. If a firm has a lot on its plate, something as simple as a USCIS translation certification can be a long job that takes up far too much time.
This problem can be an issue if you are on a time limit when you need to turn in the document. Make sure you get a firm that can prioritize your work over other types of work.
Conclusion
Overall, there are so many reasons to pick a firm that specializes in translations over a generalized firm or an automated translator. Translating documents can be a difficult thing. They are important, and they require a high level of accuracy. Sometimes, translations can be a matter of success or failure in a venture. That's why you want to trust your important documents with a specialized firm.
So, before you rush to an automated translator or the first small translator that you can find, think about your options and what is best for your situation. A specialized firm is going to work quicker and more accurately in almost every situation. A firm like thespanishgroup.org is the right way to go when you are looking to translate your important legal documents.