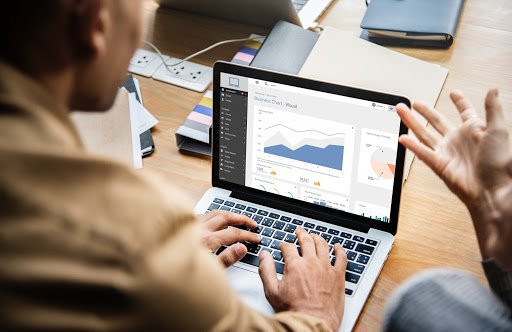 Ready To Grow Your Brand Beyond Local Borders?
It's a big world and the internet has made it easier to do business with it. But, did you know? There are some industries that you could be reaching out to if you use a multi-language website.
Let us give you a few good reasons to diversify and go multilingual.
Here are the top benefits you can't deny when you get your business website translated. The advantages are virtually endless.
More Languages Will Attract More Customers
This is one of the main reasons for translating your website. The internet is a universal phenomenon. If you're a marketer, consider the fact that 90 percent of online platform users are situated in the business sector. If you're a United Kingdom-based business, weigh in the fact that 80 percent of internet users are based out of the UK. Most individuals don't speak English. Customers can be reached out to with ease if you persuade them in their native language. That's one reason to translate your website. The same applies to any professional business anywhere in the universe. Your local consumers are the tip of a large iceberg. Translating your website helps you to step into the industry and grow your brand beyond local borders. Using the right translation services, you can translate your website and gain a more competitive advantage in the market.
Improve Your Brand's Search Result Ranking
Website translating services can be used to create an SEO friendly website through a particular keyword strategy. This will direct people to your business website. Translating your website contents as well as keywords will increase your chance of getting higher search result rank. It'll also give you exposure. As such, you can get help from professional website localization services. Additionally, website localization helps to increase revenues. When a prospective consumer finds the information they need in your website, they will convert from prospects to loyal consumers. If your website is multilingual, you'll enjoy a broader audience that ultimately means more clients.
Create Brand Awareness
By limiting your business website to a particular language, you're limiting exposure to your brand. When your site is available in various languages, you'll attract the attention of the global market. You'll also be identified as an international brand that elevates your status while improving your reputation. Clients trust global brands more.
Enhancing Effective Communication
The objective of marketing your brand is to attract more clients and develop relationships. Having a website that's available in many languages helps attract new consumers and tap into a larger new market that you'd have trouble engaging if the website is stuck with one language. You don't have to provide all the world's languages on your website. The market research you conduct will enable you to identify the key languages that are most relevant to your business. Translation services you acquire from The Spanish Group will globalize your business website and help you to assess language goals while developing a plan to increase engagement.
Your Brand Is Easier To Find When You Translate The Website.
If you've invested in online marketing efforts such as SEO, you understand that it's essential to make the website easy to find through search engines. Consider how many web searchers are conducted in foreign languages. It's easier to rank high in such search results especially when your website uses a native language version on Google index.
Your Brand Needs Continuous Growth
Be optimistic about your brand's potential to grow. Barring a disaster, you're in the process of saturating the industry for potential clients who speak your local language. Going multilingual with the help of The Spanish Group is an effective strategy to pursue growth without engaging your brand in stiff competition. The company offers unparalleled language precision coupled with revolutionary efficiency.
The objective of marketing a brand is to gain additional customers and create relationships. Having a website that's available in many languages can attract new consumers besides tapping into a new market that you'd not have garnered by using one language.