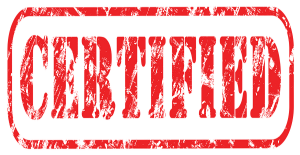 Do you have a beautiful website that eloquently represents you and your business model? Is it a multi-language website? If not you're linguistic negligence is hurting your bottom line.
1. The Spanish Language
The United States Census Bureau's most recent statistics show that there are approximately 57 million (17.6%) Hispanic households in North America alone. And with billions more worldwide it would financially benefit your brand's bottom line to upgrade your site to a multi-language site.
Don't take translation lightly because some words in Spanish are near impossible to translate. A word or expression used by a Mexican Spanish speaking person is often another world from a Puerto Rican Spanish speaking person. Why? Not all Spanish is the same there are actually over 10 various dialects under the Spanish language.
The 5 Places That Shaped The Spanish Language
Castilian Spanish

Andalusian Spanish

Murcian Spanish

Basque Spanish
Latin American Spanish

Rioplatense Spanish

Caribbean Spanish
2. Where Do You Start?
So you're ready to upgrade your website, but don't know where to begin. Should you get Rosetta Stone and learn Spanish or should you get a translation app? Should you hire a freelance translator or go with a professional Spanish translation agency? Consider our researched list of the best options for your website's language translation needs.
The 3 Best Website Translation Choices:
Translation Software Applications - 

Smash through the language barrier with software that translates for you straight from your browser. The drawbacks are poor translation and grammar. Google Translate is one of the best translators on the market today, but they still have a long way to go in proficiency.
A Freelance Translator -

This can be either a great option or a nightmare. You could either get a hard working multilingual wordsmith or a lazy, grammatically challenged person who is only translating for economic gain. With freelance workers always ask for references and a portfolio. It's best to start out with small jobs and gradually test them with harder more in-depth projects.
A Professional Spanish Translation Agency -

The best choice by far is a professional translation agency that offers a full range of services and a larger staff than a freelancer. Their employees are professional content translators who understand how to wield vocabulary. They deliver high-quality subject matter that is on point with their client's wishes and desires.
3. What Services Does A Translation Agency Offer?
File/Document Translations
Website/Social Media Translations
Subtitle Translations
Machine Translations
Phone Interpretation Translations
Civil certificates (birth certificates, marriage certificates) Translations
Employee Manual Translations
Medical Document Translations
Literature Translations
Etc...
The most important factor in language translation is that the translator understands the importance of maintaining or enhancing the feel of your hard work. Don't limit your audience to a single-language website. Expanding your website's dialect is a powerful marketing tool that will better your total net.