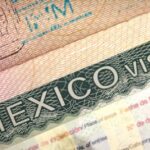 Visa requirements are a standard set by administrative authorities defining how entry to their countries is regulated. Visas and passports are the essential entry requirement or permit across borders. The authorities have come up with different statutes that Mexican visa holders should have.
A Mexican passport should accompany the Visa to enjoy traveling across various states, and acquiring a Mexican passport grants you the freedom to travel to up to 120 states worldwide. A passport and Visa are considered your primary personal identification document whenever you are in a foreign state.
Are There Visa-free Entry Countries?
Yes, there are countries where you do not need a visa to enter, depending on both countries' agreements. While some countries require Visa to allow entry, some will not. It's, however, responsible for enquiring about visa requirements for your destinations.
Mexican passport requirements and visas usually vary depending on the state. Other factors such as the purpose of traveling are also considered. Mexican Visa includes business visa, transit visa, work visa, student visa, and tourist visa.
How Long Does a Visa-free Permit Last?
Some Countries have a visa-free agreement with Mexico, enabling citizens to travel across their borders, considering they have a valid passport. However, usually, the permit only lasts for a short-term period of a maximum of 6 months. The permit is granted for business, transit, and tourism. This is related to the short-term stay.
Usually, the visa-free permit will last up to six months; hence longer stay, such as work or study, will require you to acquire a Mexican visa.
Application of a Mexican Visa
A visa is a requirement when traveling across borders either by rail, air, or road unless in visa-exempt states. You can apply for your Mexican Visa using the online application, embassy consular visa, or Visa on arrival. Duration of stay and purpose of the visit will determine the applications based on purpose and duration.
Types of Mexico Visas
Mexico visas are categorized into three depending on the duration of stay. They include Mexico tourist visas, Mexico permanent resident visas, and Mexico temporary resident visas.
1. Mexico Tourist Visas
The tourist visa permit is valid for 180 days. It's for short stays and is usually issued to tourists who travel to Mexico for a short duration. This Visa is solely for traveling and not for any work-related or business matters.
2. Mexico Permanent Resident Visas
The Mexico permanent resident visa, also known as Mexico retirement visa, is issued to persons who want to live in Mexico permanently and are self-reliant. These persons should not be engaging actively in work-related activities in Mexico. Persons who have lived in Mexico on a temporary visa for up to four years are eligible for the Visa.
3. Mexico Temporary Resident Visas
Mexico temporary resident visas are divided into three, Mexico student visa, Mexico work visa, and Mexico family visa. Eligible foreigners should be staying for a minimum of six months but not exceed four years.
Mexico Passport Requirements for U.S. Citizens
U.S. citizens must have a valid passport on any means they use, either by sea, air, or land. The passport should have several blank pages inside to get entry stamps. In addition, depending on the means of entry, you are required to have an entry permit. If you are flying, you will be asked to provide economic proof and a flight return ticket.
Can a Mexican Citizen Visit the U.S.?
Yes, a Mexican citizen can visit the U.S. provided they have a valid U.S. visa. Mexican citizens have been traveling across to the U.S. using mica, the border crossing card. Permits to the U.S. may also vary depending on urgency and the type of Visa.
How to Get a Mexican Passport for Nationals?
To get a Mexican passport, you will need the services of a consulate. The consulate is responsible for issuing visas and passports. They also protect their citizen's interests in host countries. Therefore, you can only get a passport directly from an embassy or consulate services.
Application Process and Can a Mexican Citizen Visit the US
Visit a certified Mexican consulate
Submit all the required documents
Fill the OP5 Mexican passport application form
In the United States, there are 49 consulates across the 25 States. You can easily acquire the services from any consulate's offices or via field representatives, also known as mobile consulate units.
You will also be required to have your documents translated from passport translation services providers. Passport translation is a requirement when visiting countries with a different native language from yours.
The translation services process is vital for all personal identification documents, especially when traveling.
Translation of legal documents such as passports is a requirement in some countries. It's also wise to research the required language. Depending on the predominant language, immigration and government officials will always ask for passport translations.
Also, consider the difference in the alphabet as it may change the meaning of words. A passport translation enables one to process their travel permit in a faster and timely way. It also saves you trouble in a foreign country whenever needed to provide identification.
There are various translation service providers; however, it's essential to look for certified translation services as there are over 90 languages; hence, getting a verified translator is vital for authenticity purposes. You may also be required to translate your certificate and work permits issued by the federal government.
Also, note that verification of documents requires you have certified passport translation and not just any translators.
What Are the Mexico Tourist Visa Requirements?
Mexico tourist visa is straightforward to acquire. Mexico visa policy is liberal as it exempts many nationalities from getting a visa whenever visiting. The policy is favorable for tourists from Japan, the U.S., the UK, Canada, and Schengen. Any foreigner with a valid visa from the exempt states does not require another visa.
Traveling to a foreign state tends to be complicated, especially without the necessary documentation. There are many requirements; however, the basics are a visa and a passport.