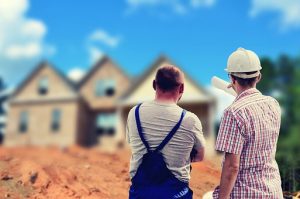 Buscar trabajo es también un trabajo. Requiere paciencia, dedicación y una actitud muy positiva para obtener los mejores resultados. Cuando vivimos en un país extranjero y no dominamos el idioma, puede ser aún más complicado. Sin embargo, nada es imposible.
The Spanish Group, Servicios de Traducciones Legales, pone siempre a tu disposición toda la información útil para que vivas, trabajes y estudies en Estados Unidos sin problemas. Desde informarte todo lo que debes saber para ingresar y permanecer legalmente en el país, hasta la traducción de cualquier documentación que necesites, The Spanish Group se preocupa por tu bienestar.
La Comunidad Latina E Hispana En Estados Unidos
La comunidad latina e hispana en Estados Unidos es extensa y tiene una gran participación en todo lo que ocurre en el país. Su historia se remonta a muchos años atrás y su influencia es tal que hasta se fue gestando un nuevo idioma, el Spanglish.
El Spanglish es una fusión entre el español y el inglés. No se trata de un idioma oficial, sino que es coloquial. Algunos autores incluso lo usan en sus libros. El Spanglish comenzó a usarse como una necesidad de expresión de comunidades marginadas y la mezcla de términos apareció debido a la limitación del hablante para expresarse correctamente en uno de los dos idiomas. Es una forma de comunicación que también se trasladó a las películas y shows, lo que también lo hace conocido fuera de Estados Unidos.
La Comunidad Y El Trabajo
No dominar perfectamente el idioma inglés o usar el Spanglish para comunicarte no es motivo para no encontrar un trabajo en Estados Unidos. El tema es saber dónde y cómo buscar para lograr el éxito. En la actualidad, la tecnología nos facilita las cosas a un nivel que nunca hubiésemos pensado. Afortunadamente, buscar y encontrar trabajo también es algo que podemos hacer usando internet. A continuación, te ofrecemos una lista de sitios que te permiten postularte para empleos.
Sitios Para Encontrar Trabajo En Estados Unidos
Careerjet – Un sitio para buscar empleo en Estados Unidos con una gran oferta.
Higherejobs – Muchas universidades de Estados Unidos utilizan este sitio para publicar ofertas laborales.
Hispanic-jobs – Ideal para aquellas personas que hablan inglés y español.
Naciones Unidas – La ONU publica muchas opciones de empleo y permite postularse.
Jooble – Este mapa mundial te ofrece la posibilidad de hacer búsquedas de empleo en todos los países.
Linkedln – La conocida plataforma que te permite ingresar el CV y conectarte con profesionales, empresas y contactos de tu interés.
OpcionEmpleo – Es un excelente buscador para encontrar trabajo en diferentes sitios web.
Disney – Este sitio no solo ofrece trabajo en Estados Unidos, sino, en el resto del mundo.
Craigslist – Un excelente directorio de Estados Unidos que te permite encontrar trabajos específicos que se actualizan todos los días.
Indeed – Este sitio internacional te brinda una gran cantidad de ofertas.
Consejos A Tener En Cuenta
Antes de emprender el viaje de la búsqueda de trabajo, hay algunas cosas que debes tener en cuenta. En primer lugar, es importante contar con el permiso correspondiente para trabajar en Estados Unidos. En segundo lugar, siempre es recomendable desarrollar tus habilidades y capacitarte. Por último, no debes dejar de aprender el idioma porque eso te dará la posibilidad de tener muchas más oportunidades laborales y seguramente mejores.