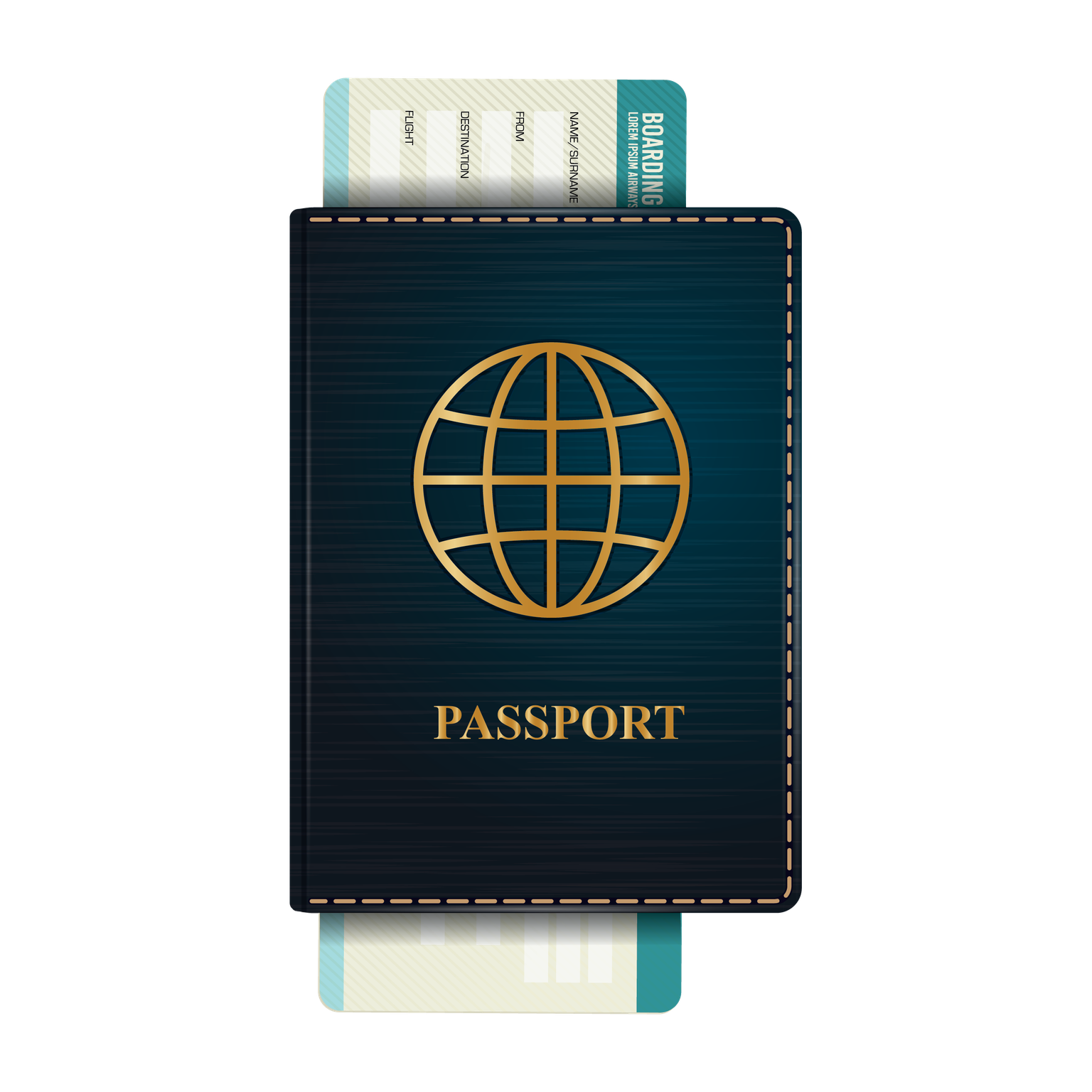 A passport is your ticket to travel the wider world. Countries all over the planet issue passports to their citizens in order to identify them as they venture across the globe. Passports are amongst the most essential legal documents you own and will be needed in many incidents.
If you plan on traveling, immigrating, or dealing with several other international matters, you should consider getting a professional translation of your passport. A passport translation is beneficial and sometimes required, as you deal with the police, immigration, and tourism authorities of other nations.
In this article, we will go over the importance of a professional passport translation, where you can get one, and how you can get that translation notarized as well.
What is a Passport Translation Service?
Passport translation services are when a translator is able to take the information on your passport and make it decipherable to someone who speaks another language. While any translator can do this, for important documents such as a passport, it is highly recommended that you seek out certified and qualified professionals.
A passport is what will identify you in international settings, and mistakes made to this document can lead to confusion and even disaster. High-quality translations by trustworthy providers can help you to avoid a myriad of issues overseas. Always go with certified passport translation services.
True professional passport translation services are more than a simple rewording.  An agency should put their work through a process that involves multiple translators, double-checking work, and an editing process. This process eliminates mistakes and ensures the quality of the documents you receive.
Where Can I Find Passport Translation Services?
Thanks to the internet, it isn't hard to find certified passport translation services -you just have to make sure you weed out all of the small-time and amateur translators first. Sites like thespanishgroup.org have been able to leverage the power of the internet to reach customers all over the globe and to tailor unique services to their needs.
One of the most significant benefits of these sorts of websites is that getting complicated paperwork, like a passport, translated into a usable format has never been easier. 
Once you are able to locate an agency that offers the services required you must simply check out their qualifications. Look for certificates and testimonials mainly. American Translators Association (ATA) certified translators specialize in getting pieces accepted by US government departments, but this is just one of many forms of validation. These same certifications apply if you are looking for translations of family register booklets, identity cards, and more.
3 Tips for Choosing a Passport Translation Service
Choosing a passport translation service doesn't have to be a difficult task, though it is an important one. You must simply remember a few key things as you decide which agency can best help you in your endeavors.
Find a Group you Can Trust
When you are looking for an agency, reviews and certifications are paramount. If the translation agency has been given the go-ahead for USCIS certified translations, then they are likely a solid choice, for example.
There is no "official" translation certification in the United States. Instead, various agencies and organizations offer accreditation or other forms of vouching. Some of these are more prestigious than others. Try and find what services are suggested or approved by government agencies.
Remember Why Professional Passport Translation is Important
As we have stated before, when you are traveling abroad, your passport is your key piece of identification. Your passport is also required to complete the immigration paperwork for almost all nations around the world.
In many cases, a translation of your passport is required to complete documentation or can help you to communicate with the authorities or legal advocates of another nation. In almost every one of these critical cases, a mistranslation of your passport can have dire consequences. Immigration applications can get denied, and travel plans can be ruined if mistakes are made with something as important as your passport.
Hiring professionals ensures that you minimize mistakes and have something presentable and accurate to give to foreign authorities. Errors often send red flags and can quickly end a process -this is a terrible and easily avoidable reason to have your request denied.
Even the Government Must Rely on Translation Agencies
While you may be hesitant to trust a third-party with such personal documents, it is worth knowing that governments,  corporations, and international citizens must do this all the time. While few in number, Translations agencies that can be relied on to handle such sensitive information correctly while translating it across various languages do exist.
How to get a Passport Notarized?
People often ask us how to get a passport notarized when they should be asking "Where can I get a copy of my passport certified?" In many cases, copies of passports themselves cannot be notarized unless you are able to find a unique service. While The Spanish Group provides certified and notarized translations easily without the need of a certified copy, many non-certified organizations must instead use a non-direct notarization process. Getting a passport certified with these groups usually requires a notary working with you to create a sworn statement declaring the copy of the passport to be true. This statement is then notarized and attached to the translated passport.
As you can see, the translation service you select can make a big difference.
The process for getting a passport certified will vary by nationality. Look into the laws and requirements for your area and seek the guidance of legal professionals if you are planning on making any significant financial or life decisions.
You can mail your request for a certified copy of your passport to:
 The Department of State, Office of Legal Affairs and Law Enforcement Liaison Division 
1111 19th Street, N.W. Rm. 500 Washington, DC 20036. 
Include: 
Typed or clearly printed notarized request, 
Photo ID (copy), 
Passport identification numbers, 
Date your passport was issued.
Contact information,
Reason for request.
Passport Translation Can be Easy
When you go to professionals like those at thespanishgroup.org for your passport translations, you can rest assured that individuals with years of specialized experience are handling your documents. Begin the process today and work with translators you can trust to help you through the journey.